West Coast Expo opens Friday
Information, education entertainment offered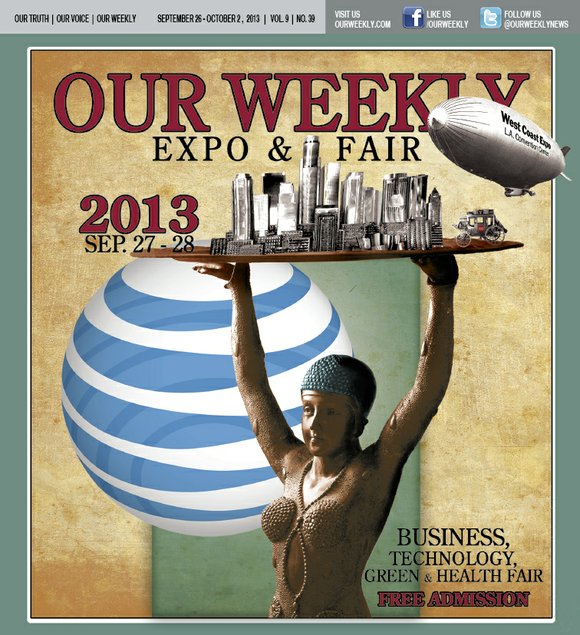 The 2013 West Coast Expo (WCE) will take place Sept. 27-28 at the Los Angeles Convention Center and will offer attendees a variety of workshops, seminars and events designed to educate people, improve lives, help expand busineses and connect individuals to job opportunities.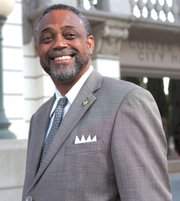 The event kicks off on Friday at 8 a.m. with the always informative Urban Issues Breakfast Forum, hosted by Anthony Samad, Ph.D.
Despite all the other issues trying to grab people's attention, the need for jobs remains an underlying drum beat in the country. This is particularly true in South Los Angeles, and newly elected Los Angeles City Councilman Curren Price (9th District) will serve as the keynote speaker at a special edition of the Urban Issues Breakfast Forum.
Price and Samad will talk jobs and how to arrest persistent unemployment in Los Angeles as well as the contracting "blackout" of African American-owned businesses that is occurring, as the city undergoes a massive multi-billion dollar infrastructure redevelopment, creating thousands of jobs and billions of dollars in contracting opportunities.
As a state senator, Price worked towards expanding and improving job training opportunities, particularly for youth, and investing in families and their futures.
A strong and consistent advocate for small businesses, Price believes in policies that spark economic growth, encourage innovation, open the doors for diversity in public contracting and creates jobs. In 2012, he was selected as the small business Legislator of the Year by the California Small Business Association and the California Small Business Roundtable for his strong record of advocacy for small businesses in California.
As a senator, Price chaired the Joint Legislative Committee on the Arts, and one of his key accomplishments was holding a forum that explored how the arts create jobs in the region.
Price's first motion as an L.A. City Councilman was to co-author with 14th District City Councilman José Huizar, legislation that would maintain city benefits for businesses operating in state enterprise zones, which were in jeopardy, when he came into office in July. (Enterprise zones are geographic areas featuring special incentives for businesses that open up or create jobs.)
Much of downtown is in a state enterprise zone and the city has its own set of benefits available to businesses operating in those areas.
State enterprise zones are scheduled for elimination in 2014, however there are several bills pending in the legislature that could impact this. The Price/Huizar motion would maintain the local benefits in the zone and direct the city's new Economic Development Department (which former 9th District Councilwoman Jan Perry heads on an interim basis) to identify ways to replace the lost state incentives.
Breakfast is free to the first 300 attendees and begins promptly at 8 a.m. Reservations are required. RSVP to UrbanIssuesForum@aol.com or at (323) 789-6224.
The WCE opening ceremonies follow the breakfast forum and begin with the ribbon cutting in the lobby of the Convention Center. A press conference introducing expo organizers and sponsors follows.
The opening ceremonies are followed by seminars focusing on business, health and wealth.