Sheryl Lee Ralph: How a diva divides her time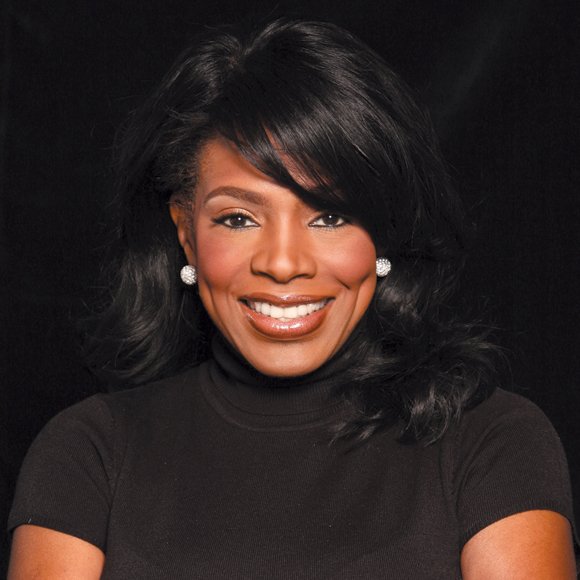 "Their lives let me know that you're not just put here for nothing. You're put here to do something." As a producer, Ralph created the critically acclaimed "Divas Simply Singing!," an annual evening of song and entertainment that has become one of the entertainment industry's most successful AIDS benefits. This year the ensemble of singers will perform Saturday, Oct. 12, at Club Nokia at L.A. Live.

Ralph is also founding creator of the Jamerican Film and Music Festival, which has resulted in five Showtime Filmmaker finalists. (Jamerican is a contraction of the words Jamaican and American. Ralph has roots in Jamaica; her mother is Jamaican and the actress spent some of her childhood on the Caribbean island.)
Ralph is equally adept before and behind the camera. She wrote and directed the critically acclaimed 2013 film short "Secrets," featuring an all-star cast (Alfre Woodard, Robin Givens, and La Tanya Richardson). The film was a finalist in the HBO Film Short competition and garnered recognition from the Showtime Filmmakers Series, the Acapulco Black Film Festival, the Hollywood Film Festival and the Pan African Film Festival.
In possibly her most successful project to date, Ralph wrote and directs her one-woman show "Sometimes I Cry" to pay homage to the lives, loves and losses of women infected and affected by HIV/AIDS. Performed around the world, "Sometimes I Cry" is said to leave audiences deeply moved and encouraged to know their HIV status.

Her 2012 book, "Redefining DIVA: Life Lessons from the Original Dreamgirl," reveals her take on supposed celebrity feuds she's had with Diana Ross, Jennifer Holliday, on auditioning for Sidney Poitier or why, reportedly, she abruptly left the TV show "Moesha."
In the book, Ralph describes a "diva" as a person of strength, character and "beauty" that radiates from within. As an AIDS activist, Ralph is founding director of Divinely Inspired Victoriously Aware (DIVA), created in 1990 as a living memorial to the many friends she has lost to HIV/AIDS during her years on Broadway, as well as out of her concern for the threat of the disease and its effect on women and children of color. The foundation disseminates information and provides advocacy and mobilization in the fight against the disease.
DIVA Foundation has grown over the years. Today, it conducts town hall meetings, prevention seminars, free HIV testing, HIV/AIDS counseling, distributes free healthcare materials and presents its yearly benefit concert. Ralph has recorded a series of HIV awareness public service announcements for grassroots organizations seeking national assistance.
DIVA Foundation has also developed a home fragrance collection composed of scented, hand-made candles. "These days," Ralph remarked during an August interview, "any time a woman swings her pocketbook she hits a diva. That word is terribly overused. My book was written to clarify and explain just what the word diva means.. It's not merely celebrity and fame."

She explained her work with West Coast Expo as "an opportunity to contribute to a community event that provides outreach and valuable information to an audience whose concerns are not always addressed by politicians, social activists or celebrities in general." "When I heard from Natalie, it was a natural fit, because this event gives back to the community in a big way," Ralph said. "Today, 'help is the new wealth' because of dwindling resources, the bad economy. People sometimes don't appreciate [prosperity] until they don't have it anymore. This is a wonderful opportunity to work within the community to provide assistance to others . . . particularly the communities of color . . . which don't always have an advocate to discuss and bring to light issues that they face daily."