Sheryl Lee Ralph: How a diva divides her time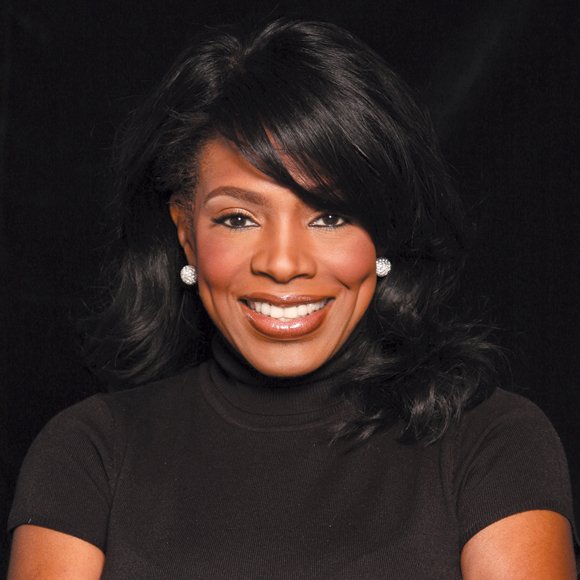 Actress Sheryl Lee Ralph will be the celebrity spokesperson for the 2013 West Coast Expo.
Television fans know Ralph from many popular roles, from wisecracking Ginger St. James in the 1980s sitcom "It's A Living," to scheming diva Etienne Toussaint-Bouvier on "Designing Women," or the high school principal and stepmother of "Moesha."

Her film credits are highlighted by her starring role in the 1988 Disney movie "Oliver & Company," and, in a breakthrough part, portraying Denzel Washington's wife in "The Mighty Quinn" (1989).
Children will recognize her voice from her role as the super-villainous Cheetah on the "Justice League" cartoon series in 2001. This year she can be seen on the NBC series "Smash," portraying the mother of Jennifer Hudson's character, as well as the Showtime drama "Ray Donovan." Next month, Ralph can be seen in the new Nickelodeon show "Instant Man."

"I couldn't be more pleased that the multi-talented Ms. Ralph, who has been such a force in assisting women with HIV/AIDS, has become a vital part of the West Coast Expo," says Natalie Cole, CEO of the Expo. "She has made and continues to make the most meaningful impact in communities of color. I'm thoroughly pleased that she has agreed to partner with the Expo as our celebrity host, as co-host of the "Lights, Runway, Camera" Celebrity Fashion Show, as an exhibitor, and as a participant in our AIDS/HIV education and testing segment."

Ralph, a native of Waterbury, Conn., began pursuing an acting career in 1972 in Uniontown, N.Y., where she debuted in her high school's production of Rodgers and Hammerstein's "Oklahoma!" She portrayed the character Ado Annie.
While in high school, she was crowned Miss Black Teenage New York and, just a year or so later, became the youngest woman to graduate from Rutgers University in New Jersey.
Ralph initially wanted to study medicine, but the acting bug demanded her good looks and bubbly personality be presented to the world.
She was nominated in 1982 for a Tony Award for Best Actress in a Musical for her role as Deena Jones in "Dreamgirls."
In 1984, she released her only album, "In the Evening," and the title track reached No. 6 on the Billboard charts.

She once portrayed the post-operative transsexual, Claire, on the popular Showtime comedy "Barbershop," and has been seen in "ER," the MTV movie "My Super Sweet 16," BET's "Baldwin Hills" and in an episode of the on the Style Network's "Clean House" that also featured her two children, Etienne and Ivy-Victoria.

She received an Independent Spirit Award for her performance with Danny Glover in "To Sleep With Anger" (1990).
Recipient of an honorary doctorate of humane letters from Tougaloo College in Jackson, Miss., Ralph is equally known as a social activist because of her support of causes such as assisting women infected and affected by HIV/AIDS, as well as being an advocate for African American youth development.
She received a similar honor from Huston-Tillotson University in Austin, Texas, in recognition of her AIDS activism. "I think my [activism] comes from the generations of women that came before me," she once said during an interview with a Detroit newspaper.