Lights, Camera, Runway
Celebrities, designers, and models support the Urban Media Foundation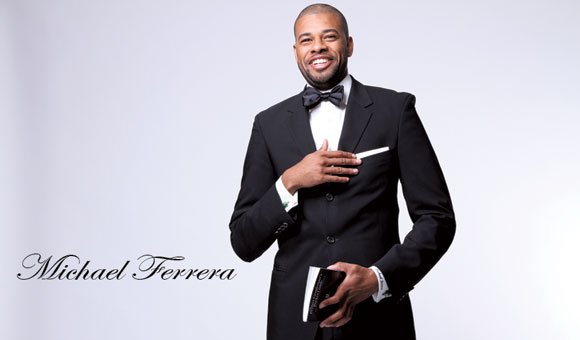 The "Lights, Camera, Runway Celebrity Fashion Show and Fundraiser" on behalf of the Urban Media Foundation, will be hosted by actress and activist Sheryl Lee Ralph and KJLH radio personality Kevin Nash on the West Coast Expo main stage at 6 p.m.
The Urban Media Foundation has gathered some of Los Angeles' freshest and most beautiful faces—and bodies—and fused them with the hottest designer styles to hit the runway. Additionally, cast members from "Young and the Restless" Lamon Archey, Angell Conwell, and Redaric Williams will strut down the runway in these exquisite designs. It will all add up to be a show to be remembered.
A talented and creative team has committed hours to ensuring that the foundation is well represented and that there is awareness brought to the work that they do for inner city students.
Fashion stand-outs such as Lily Blue and Michael Ferrera will grace the runway with their collections.
After studying dance and theatre in London, Lily Blue began a period of extensive travel which influenced her unique take on life and can be found in every stitch of her designs. Her work in improvisational theatre, both in London and L.A., influenced her dramatic and sometimes edgy silhouettes. Lily Blue took an internship at Vivienne Westwood, where she had the great fortune to work in close proximity to the 'Queen of Couture' herself. Soon after this, she moved to California and after opening her first studio, interest in her clothes began to spread and the Lily Blue label was born.
Michael Ferrera is a custom clothier and CEO of Michael Ferrera Custom Clothing. Ferrera has been in the fashion industry for eight years with his previous company Maestro Tech Clothing. In 2007 Ferrera established Michael Ferrera Custom Clothing as a bespoke clothing company styling and creating custom clothes for business professionals, athletes and entertainers. Ferrera specializes in one-on-one personal service to create the perfect fit suits, shirts, and accessories for men who want to look and feel their best.
Such lines as J. Loren, EnRize, Candy Coated Swimwear, Siara Skye, Luellela, Reckor, Peyper by Aysha Berry, and Lucy Lanes have also come together to support both the West Coast Expo and the Urban Media Foundation.
If the gorgeous models, the intricate designs, and the celebrities aren't enough to get you excited, not to worry, there is more…but you will have to arrive early to find out what it is!
"We have all worked tirelessly to create a beautiful and captivating show that all will enjoy and remember," says Fashion Show Producer Kianna Shann. "While at the Expo this weekend, please take time to join us and enjoy the show."
Proceeds from the show will support Urban Media Foundation programs and scholarships.