FBI: Navy Yard shooter 'delusional'
Claims 'low frequency attacks' drove him to kill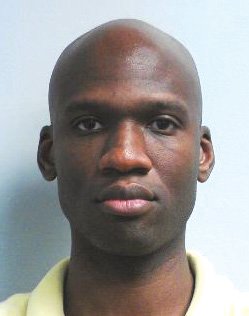 FBI: Shooter did not target specific victims
A manager raised a performance-related issue with Alexis the previous Friday, but Parlave said that there is no indication this incident spurred any notable reaction. In fact, when he began shooting, it appears he wasn't picky about his victims.
"We have not determined there to be any previous relationship between Alexis and any of the victims," the FBI official said.
With his contractor status—not to mention he was a former Navy reservist—few questioned that Alexis legitimately gained access to the Navy Yard the morning of the fateful shooting.
Still, some have asked whether he should have had such access, given his mental health and criminal history.
The latter includes a 2004 arrest in Seattle, when he was accused of shooting the tires of a man's truck in an anger-fueled "blackout," according to a police report. Alexis' father told police his son had anger management problems associated with post-traumatic stress disorder, which he suffered after working "as an active participant in rescue attempts" during the September 11, 2001, terrorist attacks in New York.
Another arrest came in August 2008 in DeKalb County, Georgia, on a disorderly conduct charge. Two years later, Alexis was arrested in Fort Worth, Texas—but never charged—over an allegation that he fired a gun through the ceiling of his apartment.
That was the year, 2010, that the Navy moved to discharge Alexis due to what military officials described as a "pattern of misconduct."
CNN's Greg Seaby contributed to this report.
Greg Botelho and Joe Sterling | CNN