FBI: Navy Yard shooter 'delusional'
Claims 'low frequency attacks' drove him to kill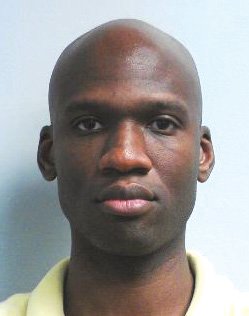 Aaron Alexis was under "the delusional belief that he was being controlled or influenced by extremely low frequency electromagnetic waves" before he embarked on a bloody shooting rampage at the Washington Navy Yard, an FBI official said Wednesday.
The 34-year-old contractor, who until a few years ago had served in the Navy, spelled out this belief—with the words, "My ELF weapon"—in the sawed-off Remington 870 shotgun he brought into the military facility's Building No. 197 on the morning of September 16.
"ELF" refers to low-frequency electromagnetic waves, a technology used for submarine communications that conspiracy theorists believe the government employs to monitor and manipulate unsuspecting citizens, the FBI said.
"Ultra low frequency attack is what I've been subject to for the last three months," read a message obtained by federal authorities from Alexis's thumb drives, phones and computers. "And to be perfectly honest, that is what has driven me to this."
"This" is the incident that left the Navy, Washington and the nation in shock. Alexis was quickly tabbed as the shooter. Still, big questions loomed as to why he did it, as well as whether he'd gotten help or told anyone about his plans.
Valerie Parlave, assistant director in charge of the FBI's Washington field office, stated unequivocally Wednesday "the investigation has determined that Alexis acted alone." Asked whether he talked to or e-mailed anyone ahead of the attack, Parlave responded simply: "No."
The public also got the first chance Wednesday to see Alexis in action that day, through surveillance video and photos.
They start with Alexis driving his rented blue Toyota Prius, with New York plates, around 7:53 a.m. into a parking garage, and then 15 minutes later carrying a backpack into Building No. 197. A still photo, taken afterward, shows that backpack hung on the inside wall of a fourth-floor bathroom stall—where he'd put his shotgun together, authorities say.
The most chilling footage shows Alexis, dressed in a short-sleeve polo shirt and pants, prowling the building's halls and stairwells. Most of the time, his gun is cocked—ready to fire.
Alexis went on to kill 12 people that day and wound four others.
The same shotgun on which he written "My ELF" contained other etchings as well. The words: "End to the torment!" "Not what y'all say!" And "Better off this way!"
At some point during his rampage, Alexis picked up a Beretta handgun. He exchanged gunfire with law enforcement officers a few times during the more than hourlong ordeal, which ended at 9:25 a.m. with Alexis shot dead on the third floor.
Alexis had arrived in the capital area on August 25 for a contracting project, a few weeks after he told police in Newport, Rhode Island, that he'd heard "voices" emanating from the walls of hotels he'd been staying at.
Once in Washington, he stayed at two suburban hotels before settling into a Residence Inn in the city on September 7.
Two days later, Alexis began his contracting job based at the Navy Yard. On the first Saturday after that, he was at a Northern Virginia shooting range and gun store—where he purchased the Remington 870.