Grammy Camp and Grammy Signature Schools program now accepting applications
Applications due Oct. 22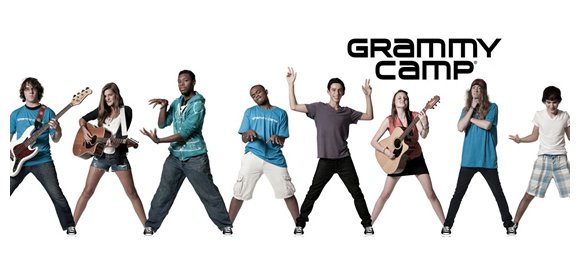 High school students considering a career in music and administrators in charge of music programs have until Oct. 22 to apply for the 10th annual Grammy Camp next summer and the Grammy Signature Schools program.
The Grammy Foundation, the Recording Academy's philanthropic arm, offers Grammy Signature Schools and Grammy Camp — Jazz Session.
Both "are immersive programs that afford high school students opportunities to get hands-on experience with a variety of music industry careers, and our Grammy Signature Schools program provides recognition and much-needed resources to high schools to benefit their music programs," according to Recording Academy president Neil Portnow.
Students and schools interested in participating in the 2014 Grammy Camp or Grammy Camp Signature Schools can apply at www.grammyintheschools.com.
Applications are due Oct. 22.
Students selected for Grammy Camp — Jazz Session will get an all-expenses-paid trip to Los Angeles Jan. 17-27 for Grammy Week events surrounding the 56th Annual Grammy Awards. They will also attend the Grammy ceremony Jan. 26.
Grammy Signature Schools recognizes public high schools for a commitment to music programs. Each school selected will receive an award and a grant to benefit its music program.