Pope Francis: Church can't 'interfere' with gays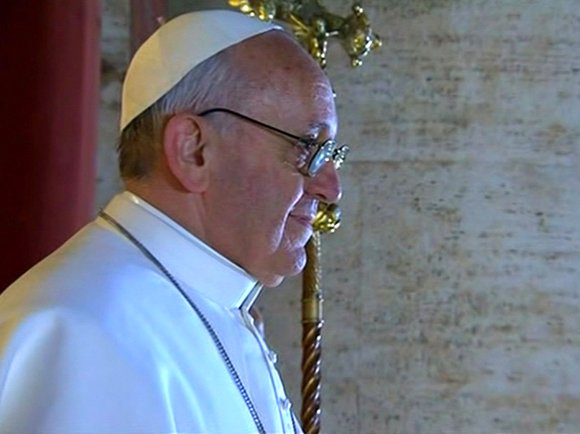 Pope Francis said the church has the right to express its opinions but not to "interfere spiritually" in the lives of gays and lesbians, expanding on explosive comments he made in July about not judging homosexuals.
In a wide-ranging interview published Thursday, the pope also said that women must play a key role in church decisions and brushed off critics who say he should be more vocal about fighting abortion and gay marriage.
Moreover, if the church fails to find a "new balance" between its spiritual and political missions, the pope warned, its moral foundation will "fall like a house of cards."
The interview, released by Jesuit magazines in several different languages and 16 countries on Thursday, offers perhaps the most expansive and in-depth view of Francis' vision for the Roman Catholic Church.
The pope's comments don't break with Catholic doctrine or policy, but instead show a shift in approach, moving from censure to engagement.
Elected in March with the expectation that he would try to reform the Vatican, an institution that many observers say is riven by corruption and turf wars, Francis said his first mission is to change the church's "attitude."
"The church has sometimes locked itself up in small things," the pope said, "in small-minded rules."
"The people of God want pastors," Francis continued, "not clergy acting like bureaucrats or government officials."
The interview was conducted by the Rev. Antonio Spadaro, editor of La Civilta Cattolica, a Jesuit journal based in Rome, over three meetings this August at Francis' apartment in Rome.
The pope approved the transcript in Italian, according to America magazine, a Jesuit journal based in New York that initiated the interview and supervised its translation into English.
Jesuits from around the world submitted questions to Spadaro. Francis answered them with the frankness that has become a hallmark of his young papacy.
To begin the interview, Spadoro bluntly asks, "Who is Jorge Mario Bergolio?" — Francis's name before he was elected pope.
"I am a sinner," the pope answers. "This is the most accurate definition. It is not a figure of speech, a literary genre. I am a sinner."
The pope didn't mention any particular sins, and Catholic theology holds that all humans are sinners, a consequence of Adam and Eve's original transgression. Still, a pope describing himself foremost as "sinner" is striking.
Offering new glimpses of his personal life, Francis said he prays at the dentist's office and that he felt trapped in the Vatican's traditional papal apartments. (He moved to a smaller one in a nearby building.) He has a taste for tragic artists and Italian films and keeps the will of his beloved grandmother in his prayerbook.
But it was the pope's vision for the church's future  — painted in broad strokes — that's sure to rile or inspire Catholics, depending on which side of the church they sit.
Women
Francis said, emphatically, that the "door is closed," on women's ordination, a statement that disappointed many Catholic liberals.
But that doesn't mean the church should consider women secondary or inferior, Francis said. "The feminine genius is needed wherever we make important decisions," he told Spadora.