Lights, camera, Acton!
Local city is AV hot spot for filming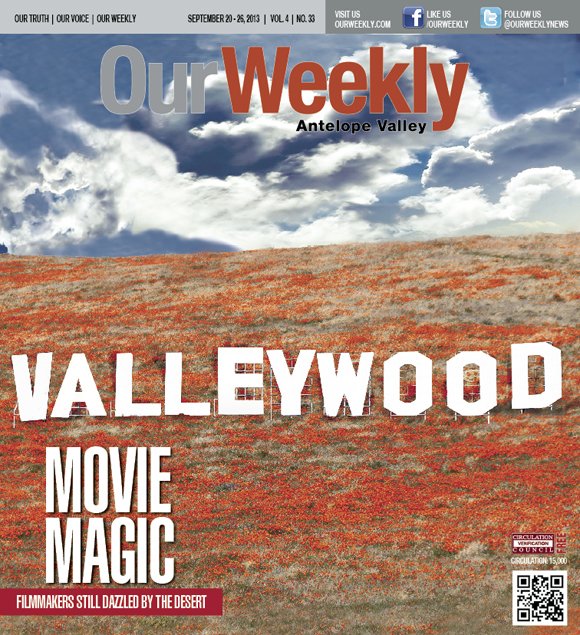 This past year, feature films shot in Lancaster have totaled 31 projects (130 production days), including the Superman epic "Man of Steel" at Edwards Airforce Base, Tom Cruise's salute to heavy metal, "Rock of Ages" at the Pioneer Event Center; "Bling Ring," "Model Home" and the new drag racing film "Snake and Mongoose" about the legendary competition between Don "Snake" Prudhomme and Tom "The Mongoose" McEwen.
Among the 36 television projects (57 production days) were the returning dramas "True Blood," "Southland," "Sons of Anarchy," and "Parenthood."
The picturesque scenery of the region has also lured Mazda, Chevrolet, Subaru, Honda, Toyota, Dodge Ram Trucks, Lincoln and Land Rover to utilize the natural backdrop for their automobile commercials.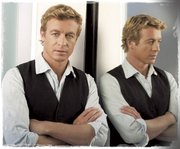 Pauline East, film liaison officer for the Antelope Valley Film Office, touts her group as a "one-stop" source for studios wishing to film within the region's natural landscape. "We have a beautiful backdrop here—perfect for directors who want a natural setting," East said. In years past, the Antelope Valley was home to many western location shoots, but today the popular "forensic" investigative dramas have chosen the area, specifically for the desert views. "Any scripted show that calls for a desert backdrop is most likely filmed here. We get lots of car commercials at some of the movie ranches. Palmdale and Lancaster are very film-friendly cities."
There is an enticing list of filming locations in the Antelope Valley which are convenient for Hollywood. First are the locations highlighted by vast parcels of vacant desert property, some of which feature Joshua Trees. The granite buttes (small jaggy mountains), and long stretches of road can be desirable for panoramic views (establishment shots). Then there are the rock ruins, working ranches, 1950's-style neighborhoods (early tract homes) and even a World War II-era detention center.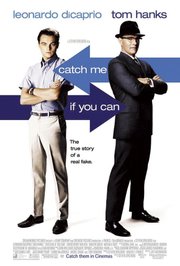 Koch's Movie Ranch in Acton lies within the Sierra Pelona Mountains, just off Highway 14 near Palmdale. It is designed like an old-west rural town including a number of historical buildings some of which date back to the 1800s. The film ranch is somewhat similar to the "Calico Ghost Town" at Knott's Berry Farm and spans 160 acres to include a 6,000-square-foot-home, a 5,000-square-foot building, a cabin, a waterfall with a gazebo, a mineshaft, barn and even an outhouse. Acton was one of the filming locations for then-unknown director Steven Spielberg's 1971 TV-movie classic "Duel" starring Dennis Weaver, and also for Clint Eastwood's 2002 mystery-thriller "Blood Work" which also starred Jeff Daniels.
Portions of Arnold Schwarzenegger's "Terminator 3" were filmed in Acton, as were some of the underwater scenes of the Titanic sinking during director James Cameron's 1997 blockbuster .
Other popular area locations for filming include Blue Cloud Ranch (just north of Valencia), Polsa Rosa Ranch in Acton, and the famous Melody Ranch in Santa Clarita (once owned by Gene Autry and a favorite filming site for early cowboy stars William S. Hart, Tom Mix, William "Hopalong Cassidy" Boyd, John Wayne and Roy Rogers) and for director Quentin Terantino's "Django Unchained."