Ayvani Perez found alive; Strangers raise $90,000 for Glen James; Nina Davuluri crowned Miss America
9/20/2013, midnight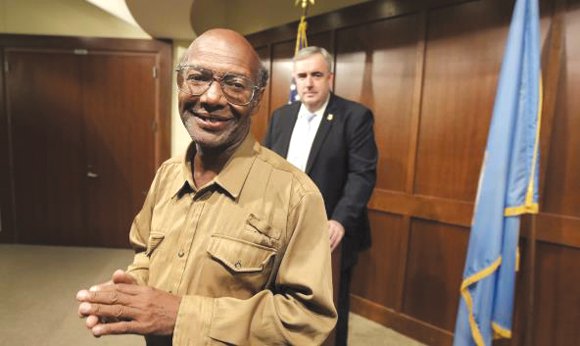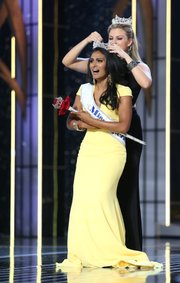 New York
She's the second consecutive New York beauty queen to take the Miss America title, but she's the first Indian American to wear the national crown. "I was the first Indian Miss New York, and I'm so proud to be the first Indian Miss America," Nina Davuluri said after she won. Despite a night of firsts, a theme emerged following Davuluri's victory: Individuals took to Twitter to lambaste the pageant for picking an Indian American. And they were none too kind to Davuluri, either, with one particularly uninformed tweeter calling her a Muslim. Something similar happened when Rima Fakih was crowned Miss USA in 2010. Fakih is of Lebanese descent, and many were quick to try to link her to the militant group Hezbollah.
North Carolina
The district attorney of Mecklenburg County, North Carolina, has handed off prosecution of a case against a Charlotte police officer who last weekend fatally shot an unarmed man seeking help after being involved in a car wreck. DA Andrew Murray released a statement saying he has asked the North Carolina attorney general's office to handle the case to avoid the possible appearance of conflict of interest. Before being elected district attorney, Murray worked in private practice for a law firm, two of whose partners are now representing the police officer. Jonathon Ferrell, a 24-year-old former football player for Florida A&M University, died in the shooting. He had kicked his way out of his back window after his car left the road and crashed into a ravine early Saturday. He then walked to a nearby home, where he knocked on the door repeatedly for help. The homeowner called police, who arrived soon after; as Ferrell approached them, he was shot dead by Officer Randall Kerrick. According to police Kerrick, who is charged with manslaughter, had no cause to shoot Ferrell.
Compiled By Juliana Norwood. CNN News Wire contributed to this report.