Mental illness is a family issue
Blacks need to push past the stigma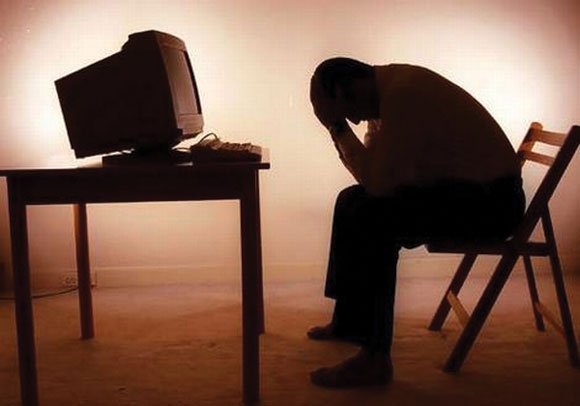 The actions of former Naval reservist Aaron Alexis, who killed 12 people and wounded eight others at a Washington, D.C. naval base Tuesday, once again turns a spotlight on mental illness in the Black community.
Alexis, a 34-year-old African American former military man, had previous run-ins with the law, had misconduct issues in the Navy, was reportedly hearing voices, and said he felt microwave vibrations and had sought mental health assistance.
"There is a stigma associated with mental illness. That is true in the African American community; it's true in the African immigrant community and in other immigrant communities," says Harold Turner, director of programs at the Urban Los Angeles affiliate of the National Alliance on Mental Illness (NAMI).
Turner said the stigma is that somehow an individual with mental illness is somehow defective.
"In many communities, the barriers between the spiritual and physical world is not as rigid as it is in Western thinking. This makes getting help that much harder," notes Turner adding than mental illness is a biological disorder of the brain.
"There is the thinking (in some communities) that the origins of the physical illness (that manifest itself as mental illness) has implications not only for the person that is ill but also to the family unit," Turner said. "It's like growing up in Mississippi and you go see someone and they ask you 'boy who's your people?' It's a family issue. In a lot of immigrant communities and African immigrant communities, it effects the marriage prospects of siblings; that's why people tend to hide it."
Turner says mental illness is a family illness and that 1 in 4 people are impacted by mental illness. "We always joke if you look at three of your friends and they're okay, it's probably you," adds the director laughing.
Despite that levity, Turner says he is particularly sensitive about the pressure on people of African descent given the historic racism they have faced.
Turner said signs of mental illness can vary broadly.
"Basically it's anything that deviates from the normal for that person. That can be erratic sleep habits or wakefulness depending on the nature of the illness. It can be a high energetic state which last for a while followed by depression. It can be isolation and withdrawal. It can be responding to things not readily visible to anyone esle—voices, and hallucinations. It can be disordered thinking."
If you think someone is suffering from a mental disorder, Turner said NAMI offers this advice on how to approach them:
Be calm and recognize that the behavior you are seeing is symptomatic of another problem.
Try to speak briefly with them and limit the amount of input you are giving.
Don't force discussions.
Don't have multiple people talking at one time.
Don't challenge their positions or thoughts or argue with them about it.
Try to help establish communications with their family and get the family to seek help for them.
There are so many things competing for attention in their heads that yelling, screaming and taking aggressive command only exacerbates the situation.
If you have a concern, check it out.