AIDS United announces endowment fund; Suzanne Shank named CEO of Siebert; Atlanta hosts Shea Butter convention
9/19/2013, midnight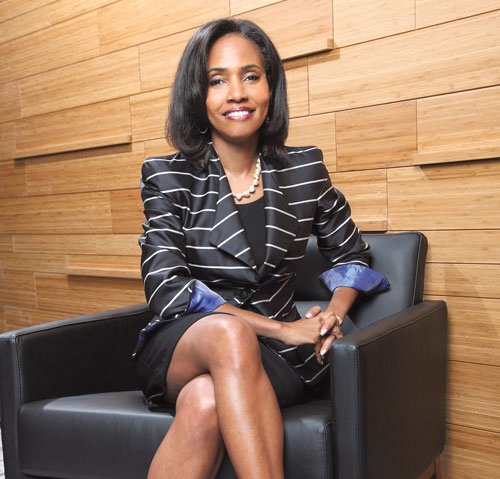 District of Columbia
A new endowment fund created by AIDS United and honoring the memory of AIDS educator and activist Sean Sasser will be used to mobilize philanthropic and community support for programs improving health outcomes for gay men of color. Sasser passed away Aug. 7 after a brief but intense battle with mesothelioma, a rare lung cancer. He had lived with HIV for 25 years. The Sean Sasser Endowment Fund will be announced at the public memorial for Sasser in Washington, D.C. The spouse of AIDS United President and CEO Michael Kaplan at the time of his passing, Sasser became an AIDS advocate at the age of 19, when the Navy rejected him after an HIV-positive test result. The public memorial, at which AIDS United will make the official announcement of the fund, will take place Sept. 21 at National City Christian Church in Washington, D.C.
•
B. Smith's, a leading African American lifestyle brand and southern cuisine innovator, has announced that it will close down its 20-year-old Union Station location and open new restaurants in Washington, D.C., and in other markets across the country. These new locations will feature the same delicious southern cuisine that the restaurant has served for more than 25 years in a more contemporary, high-energy 'bistro" setting. The restaurants will also feature more options for the health-conscious consumer. B. Smith's has also partnered with Southern Culture, a lifestyle brand based in Atlanta to create an all-natural line of pancake and waffle mixes that will be available in stores within 60 days.
Georgia
The American Shea Butter Institute announced its 11th annual International Shea Butter Convention (ISBC) to be held at the Atlanta Airport Westin Hotel in Atlanta, Oct. 24-26. The event is the largest conference and exposition of its kind, solely dedicated to shea butter and its related products. The theme of this year's event is: "Creating International Business and Educational Opportunities for Grassroots Women in the Sub Sahara African Shea Belt." The ISBC provides opportunities for participants to network directly with shea consumers, product manufacturers, distributors, wholesalers, retailers, research scientists, as well as other leaders of the shea butter industry. Attendees will have the opportunity to train under seasoned experts to acquire a number of Shea professional credentials.
Michigan
The John S. and James L. Knight Foundation has announced a $3.6 million investment in BMe, a new network of inspired Black men building caring and prosperous communities. Over the last two years, working in close partnership with Open Society Foundations' Campaign for Black Male Achievement and with support from the Heinz Endowment, Knight tested its approach by recognizing Black male leaders, from all walks of life, in Detroit, Philadelphia, Pittsburgh and Baltimore. Building on that success, BMe will now increase the presence and impact of engaged Black men in the pilot communities, and later nationally, by connecting them with each other, supporting their events and projects, telling their stories and inviting people of all races and gender to join in this movement. Unlike approaches that identify problems to be addressed, BMe focuses on men and boys doing good—and amplifies their impact by encouraging others to do the same.