Aaron Alexis' mother: 'My heart is broken' over Navy Yard shooting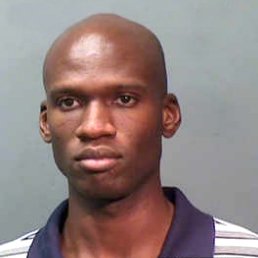 Washington Navy Yard gunman Aaron Alexis' mother apologized Wednesday for her son's actions, saying she was glad that he is "now in a place where he can no longer do harm to anyone."
"I don't know why he did what he did, and I'll never be able to ask him why," Cathleen Alexis said in a statement recorded by CNN.
"I'm so, so very sorry this has happened. My heart is broken," she said.
Her statement comes two days after Alexis, a military contractor, shot and killed 12 people at the historic Navy base.
Navy officials allowed employees back on the base Wednesday to pick up personal belongings, Capt. Monte Ulmer, commander of Naval Support Activity Washington, told CNN affiliate WJLA. It was scheduled to resume normal operations on Thursday, he said.
The facility remained otherwise closed except for a handful of mission-essential workers as authorities worked to piece together what triggered the shooting.
So far, their investigation has uncovered little to explain the rampage, a senior law enforcement source told CNN.
Federal investigators have collected Alexis' computer and other possessions from the hotel where he spent his last days, the source said. They also worked to talk to people he'd met since coming to Washington three weeks before Monday's shooting spree at the Navy Yard.
But nothing so far has pointed to a specific motive for the killings, a second law enforcement source told CNN.
There are potential clues: in August, he told police in Newport, Rhode Island, that he was hearing voices and was convinced that someone was using a "microwave machine" to send vibrations into his body to keep him awake, according to an incident report.
He'd sought help from Veterans Affairs hospitals around the capital, law enforcement sources told CNN. One said he talked of hearing voices and having problems sleeping.
Alexis' checkered history as a Navy sailor and run-ins with police also seemed to offer evidence of a sometimes troubled personality.
But even that, Navy Rear Adm. John Kirby said, offered no hint that Alexis was dangerous.
"Looking at the offenses while he was in the Navy, the offenses while he was in uniform, none of those give you an indication that he was capable of this sort of brutal, vicious violence," Kirby told CNN's Wolf Blitzer.
Meanwhile, hospital officials said one of the three hospitalized victims of the attack had been released. The woman had been injured by a bullet that struck behind her ear, doctors previously said. Two other people — a civilian and a Washington police officer — remain hospitalized in fair condition, doctors say. The officer, Scott Williams, is believed to have fired the shot that killed Alexis, ending his rampage.
The White House announced President Barack Obama will attend a memorial service for the victims at the Navy Yard on Sunday.
"The president will want to mourn the loss of these innocent victims and share in the nation's pain in the aftermath of another senseless mass shooting," White House spokesman Jay Carney said.