America deserves answers, says brother of unarmed man gunned down by cop
North Carolina officer is charged with voluntary manslaughter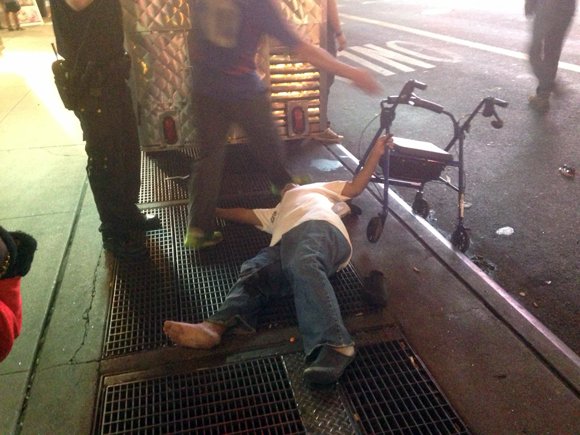 "Why was this officer even with a badge and having a gun? What are the policies and procedures? What is the training that would allow an officer to act so irrationally, so inhumanely?"
Attorney: Unclear whether race involved
Chestnut said he does not know whether race played any role in the incident. Ferrell was Black; Kerrick, White.
"I think this is poor decision making," Chestnut said at a news conference Monday. "I think this is more a reflection of where we are as a country." Regardless of race, people should be "more sympathetic" to each other, he said.
He added, "Before we assign race to this issue, perhaps we should pause and consider violence."
Ferrell was "an everyday American," Chestnut said.
Civil rights organizers held a news conference about the case Monday.
Kojo Nantambu, president of the NAACP's Charlotte branch, called for Kerrick to be charged with murder.
There's a "tradition in this country to be able to kill innocent Black men," he said.
The incident took place the same weekend that police in New York City accidentally injured two bystanders while trying to shoot an "emotionally disturbed" man who mimicked shooting a gun at officers, authorities say.
CNN's Susan Candiotti, Jessica King, AnneClaire Stapleton, Rich Phillips, Janet DiGiacomo, John Branch, Emma Lacey-Bordeaux, Julie Cannold, Morgan Winsor, Faith Karimi, Elizabeth Landers, Lindy Royce and Matt Smith contributed to this report.
Ed Payne and Josh Levs | CNN