TSA agent charged for false threats; Hawaii's molasses spill endanger sea life; George Zimmerman arrested after domestic dispute
9/13/2013, midnight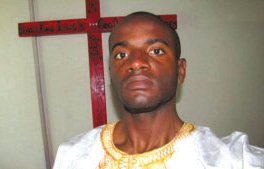 Florida
No charges will be filed after a reported confrontation between George Zimmerman and his estranged wife and her father until investigators can recover video from a smashed iPad, which could take months, police said Wednesday. Police answered a 911 call from Shellie Zimmerman on Monday afternoon, in which she said her husband had threatened her and her father with a gun. Police said afterward that no weapon was recovered. Police spokesman Zach Hudson said Wednesday that Shellie Zimmerman told police she used the tablet to record the confrontation. George Zimmerman allegedly broke the device, after he was hit on the back with it, Hudson said. "At this point, we're doing everything humanly possible in investing as much as physically possible to get that video," Hudson said. But, he added, "As it stands right now, we don't see a crime."
Hawaii
A massive molasses spill this week in Honolulu Harbor could lead to an increase in the number of sharks, barracuda and eels as well as bacteria in the area, the Hawaii Department of Health warned. "While molasses is not harmful to the public directly, the substance is polluting the water, causing fish to die and could lead to an increase in predator species," the health department said in a statement Wednesday. Roger White of Cool Blue Diving shot video of the mess on the ocean floor, where the heavy liquid settled. "I didn't know so many creatures were down there before, but they're all dead, and they're all laying across the bottom—hundreds and hundreds, even thousands," he told CNN affiliate KHON. The fish kill began before dawn Monday, when a leak sprang up in a pipeline to a Matson Navigation-owned ship loaded with 1,600 tons of molasses and waiting in the harbor to set sail for the West Coast, where its cargo was to be processed. As much as 1,400 tons—233,000 gallons—of the sticky stuff as spewed into the water, the health department said, adding that the shipper was cited.
Missouri
A Missouri man was sentenced on Wednesday to 20 years in federal prison for his role in the years-long sexual torture of a "mentally deficient" young woman that included electrical shock and mutilation, the U.S. Attorney's Office for the Western District of Missouri told CNN. A federal judge accepted a plea agreement from Edward Bagley Sr., 46, in a Kansas City courtroom on Wednesday morning, the U.S. Attorney's Office said. In January, he pleaded guilty to one of the 11 counts he faced for having a sexual relationship with a minor, who was identified only by the initials "FV" (or Female Victim) in official documents. Bagley faced life imprisonment. Bagley held the victim as a sex slave from December 2002 to February 27, 2009, in his Lebanon, Mo., trailer home. The woman—who was a runaway minor at the time the abuse began—was sometimes "hung upside down," "water boarded" and had animals she cared for shot in front of her by Bagley to coerce her into engaging in commercial sex acts, the indictment read.
New York
General David Petraeus has started his new job teaching with the City University of New York system, but he had a rough first day. Students at the Macaulay Honors College harassed the four-star general, yelling, "Petraeus out of CUNY!" as he made his way to teach his first class. Others called the former CIA director a "war criminal." The demonstrators vowed to heckle Petraeus after every class he teaches. Petreus, who resigned his post with the CIA in November of 2012 after an extramarital affair came to light, was offered a position teaching one class at the CUNY school in April.
Compiled By Juliana Norwood. CNN News Wire contributed to this report.