Quartz Hill mother's sentencing will stand
Supreme Court won't hear case against woman convicted of murdering her daughter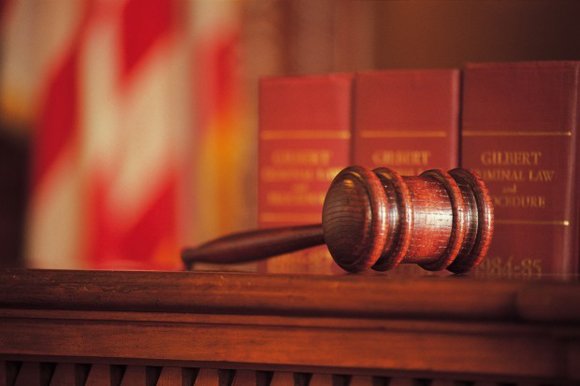 The California Supreme Court refused Thursday to review the case against a Quartz Hill woman convicted of killing her 18-month-old daughter, whom she initially claimed was taken from her in a violent kidnapping.
Stacey Marie Barker was convicted in May 2011 of first-degree murder, assault on a child causing death and child abuse for the March 18, 2009, slaying of her daughter, Emma.
A three-justice panel from California's 2nd District Court of Appeal recently rejected the defense's contention that there was insufficient evidence to support Barker's first-degree murder conviction.
The appellate court panel found in its June 3 ruling that "evidence of defendant's pre-existing motive was compelling," noting that Barker "had a tendency to become obsessively involved with boyfriends, focusing completely on them to the exclusion of all else ..."
The justices noted that a man who'd become sexually involved with Barker after meeting her on New Year's Eve 2008 had an extensive discussion with her about their relationship and the possibility of him seeing more of her daughter, telling her that he preferred to wait until he was sure he could handle a relationship with both of them.
Barker and her mother also had an argument that day in which her mother told her that she would only watch the toddler while Barker was at work and that she had to stop going out or find another babysitter, according to the appellate court panel's 47-page opinion.
"The jury could reasonably infer from such evidence that defendant was an immature woman who felt trapped by her responsibility to Emma and was desperate due to her obsessive thoughts and ideas," Associate Justice Victoria M. Chavez wrote.
The justices also found that there was "substantial evidence of planning" and that the manner of death— asphyxia—"strongly supported an inference of premeditation and deliberation."
"In sum, the substantial evidence of a pre-existing motive, planning activity and cause of death are consistent with an intentional killing, which sufficiently supports the jury's finding that defendant deliberated and premeditated the murder of Emma," Chavez wrote.
Barker initially told sheriff's deputies that someone knocked her out as she was putting her daughter into a car seat at a park in Lancaster on the evening of March 19, 2009, and that she awoke hours later at a park-and-ride lot in Palmdale with injuries including a small bump on her head.
The Los Angeles County Sheriff's Department launched a 12-hour manhunt for the girl following Barker's report that the girl had been kidnapped.
After mobile phone records showed she had been driving in the Los Angeles area, Barker later told deputies that her daughter had choked on a plastic sandwich bag as she drove and that she had left the girl's body in Sylmar after realizing that she was dead.
Barker was sentenced in June 2011 to 25 years to life in state prison.