New light rail firm rolls into Palmdale
Metro contracts spur opening of plant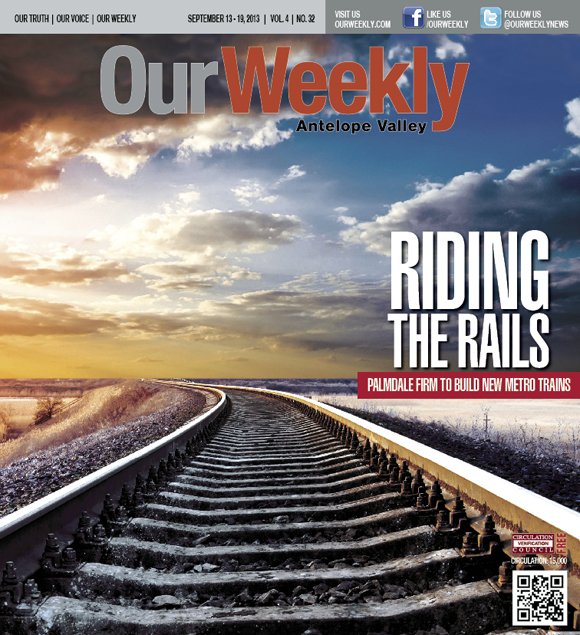 Palmdale officials also believe Kinkisharyo could play a role in the planned high-speed rail project that would link Southern and Northern California. Having those vehicles produced in California, Walter explained, could help lower the cost of the two ambitious projects, one of which will run from Palmdale to Las Vegas. The other will travel from the Central Valley to Southern California.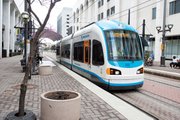 Although Kinkisharyo has contracted over the years with 16 American light rail systems, its agreement with MTA did not come without controversy. Metro broke last year with organized labor by awarding the contract to a foreign firm. Siemens Industries and CAF USA had also bid on the contract and that prompted labor and civic organizations such as the Los Angeles Urban League, the AFL-CIO and even the Southern Christian Leadership Conference to insist that local tax dollars used to pay for the rail cars be directed to create jobs in California and not in Japan. The groups said that Siemens, which has a factory in Sacramento, could create up to 1,122 California jobs, open a new factory and even provide employment training programs.
"Common sense and good business practices would dictate that Metro invest in our country and vote against sending jobs overseas," testified Maria Elena Durazo, executive secretary-treasurer of the Los Angeles Federation of Labor, AFL-CIO, prior to the 2012 MTA vote. "Too many of our families have not benefited from the recovery yet."
Metro estimated that Kinkisharyo could create approximately $138.8 million in employment benefits. Ironically, Seimens' bid would bring in just over $140.6 million into the job sector, but Metro found that the Japanese firm would offer the "lowest risk" to the delivery schedule (better logistics) and that it provided a superior technical proposal for the rail car systems in terms of design and integration. Also, the Siemens bid would supposedly have created 391 new jobs, while Kinkisharyo would generate 348 positions.
The contract is contingent on federal and local tax revenue that will pay for the rail cars with a goal of creating and keeping jobs in California. In July 2013, the Metro Board of Directors also approved two of the four options with Kinkisharyo for an additional 97 cars at a cost of $400 million. This clause triggered a provision that required the Japanese company to establish a factory in Los Angeles County.
Kinkisharyo is moving its U.S. corporate headquarters from Boston, Mass. to El Segundo.
"We are moving our U.S. headquarters because we believe in Los Angeles and believe that this location will give us great opportunities to grow our business," said Teiji Tani, president of Kinkisharyo International, during an interview last week with the South Bay Daily Breeze. "In addition to it being a significant increase in the number of cars we are contracted to build, the execution of these two options triggers a commitment that we made last year to construct the actual car shells in the United States. So, we look forward to establishing and building a production facility in coming years. This will mean more high-quality, high-wage jobs for more American workers."