E-cigarettes: Healthy tool or gateway device?
Opponents worry e-cigarettes are being marketed to kids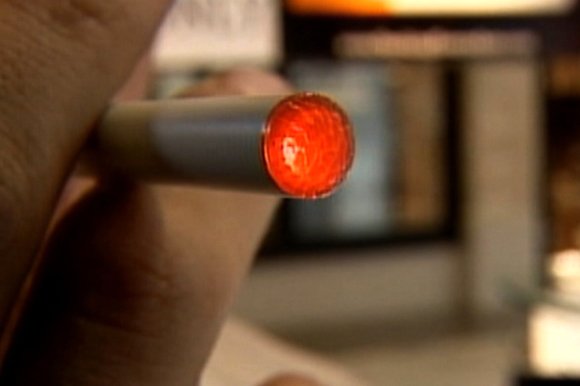 If the tiny sample of smokers in a new study in the British journal Lancet are any indication, electronic cigarettes might be slightly more effective than nicotine patches in helping people quit smoking.
Great, right? Except another new study from the Centers for Disease Control and Prevention suggests more children and teens are trying them.
The implications of both these studies means electronic cigarettes have been getting a lot of attention lately. Just what e-cigarettes are and what role they should play in helping people quit smoking depends very much on who you speak with about this topic.
Smoking is still the leading cause of avoidable death in the United States. The devices are not one of the FDA-approved methods to help people quit, but many people are using them this way. A growing number of scientists are studying them to see whether they may be a way to end an epidemic.
The topic, though, remains as polarizing a health issue as sex education or diet sodas.
An e-what?
The e-cigarette was actually developed by a pharmacist in China.
The pharmacist, Hon Lik, was a three-pack-a-day smoker. That was nothing unusual — more than 300 million people in China are regular smokers. But when Lik's father, who was also a heavy smoker, died of lung cancer, Lik decided he had to come up with an alternative that wouldn't kill him.
Most scientists believe nicotine itself, while highly addictive, is not what causes cancer for smokers or for the people around them who breathe their second-hand smoke. Instead, it's the toxic chemicals that are created when tobacco and filler products burn that are dangerous.
If there was a way to get nicotine addicts their fix without the burn, you just might avoid the health problems. Nicotine then becomes as harmless as any other addictive substance, such as caffeine, some experts say.
So Lik developed an e-cigarette — a device that uses a small battery to atomize a pure liquid solution of nicotine. Nothing is burned. There is no ash. There is no smoke. There is nicotine, and then there is flavoring added for taste.
Essentially the person using these inhales a kind of vapor that looks like fog from a fog machine. A recent review of all the scientific research done on e-cigarettes by Drexel University professor Igor Burstyn concludes "current data do not indicate that exposures to vapors from contaminants in electronic cigarettes warrant a concern."
In plain language, Burstyn concludes: "It's about as harmless as you can get."
"I wouldn't worry at all if someone was smoking one of these by my kids," Burstyn said. "From a pure health perspective, these are not as bad as a cigarette."
E-cigarettes came to the U.S. market around 2009. The CDC now estimates about one in five Americans have tried smoking an e-cigarette — that's about 6% of adults who smoke.
There are e-cigarette stores, but now you can also buy them online or in convenience stores. Some look like regular cigarettes; some look like pens or thumb drives.