The N word
Time and a generation is heralding a changed meaning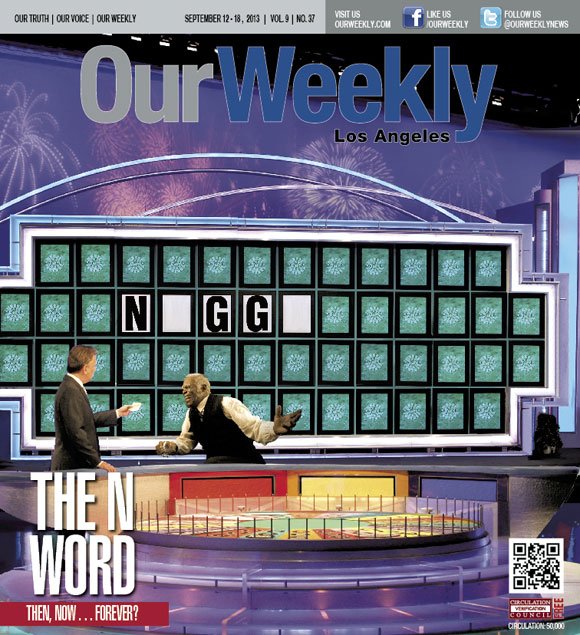 Black youth are one social and cultural anomaly today regarding the use of the N-word. Unlike teens involved in the civil rights movement—where youth as young as 11 years old protested for equal rights and the right not to be called "n*er; were beaten by the police; hosed down with water; and hauled off to jail—contemporary young people freely and lovingly use the N-word.
Even though the Civil Rights Movement heralded landmark Supreme Court Decisions, the word n*er did not die; it only went to sleep.
During the 1970s, blaxploitation movies and Richard Pryor helped resuscitate the N-word. In the 1970s, Pryor won a Grammy for his comedy act album, "That Nigger's Crazy," but after a pilgrimage to Africa, Pryor vowed never to use the word again.
That same decade, the "N-word" metamorphisized into "na" then after a long period of dormancy in America, the word "ner" once again changed appearance and meaning, much like the fashion industry reinvents itself. This new definition and usage has charged into contemporary popular culture and spawned significant controversy.
Today Rap music is under attack for its casual use of the "N-word," and the artists argue that they are using the word as a term of empowerment or endearment. However, the word "n*a is often intertwined with other lyrics about drugs, killing, and degrading comments about women. Some like, Shaun R. Harper, professor of race and gender studies at the University of Pennsylvania, argue that the word could never be seen as a word of empowerment but reflects a "duality of confusion in our society, because we are not taught a comprehensive history about African Americans in this country."
The increasingly schizophrenic nature of the response to the word is graphically illustrated by an incident involving a young actress.
Last summer while attending the "Watch the Throne" concert taking place in Paris, France, actress Gwyneth Paltrow tweeted the caption "N*s in Paris for real," attached to a photograph of herself with Jay-Z and Kanye West standing on stage at the Bercy sports arena. Her actions, although playful, received mixed reactions from the public according to an article on CNN's website.
Some African Americans became enraged and wanted an apology while others thought Paltrow's actions that night were not that serious and she deserved a pass.
The epithet is part of the song title "N*s in Paris" by rappers Kanye West and Jay-Z; both are friends of the actress. She wasn't using the slur independently but simply to reference the rap song, said Communications Studies Professor Javon Johnson.
The above incident can be expected, according to University of San Francisco professor Johnson, who notes that artistic types often push societal boundaries. "That is what they do and are expected to do. They attempt to go beyond what is the established as the norm. That is what art does."
Johnson noted that some boundaries breached will have a painful history, and the "N-word" is associated with a painful history. "We, as African Americans, may not always like it and voice our discontent, but we have to remember that similar boundaries have been pushed in the name of art. The Harlem Renaissance, and the Black Arts Movement were conceived without constraints."