Black unemployment inches up
National numbers remain steady at 7.3 percent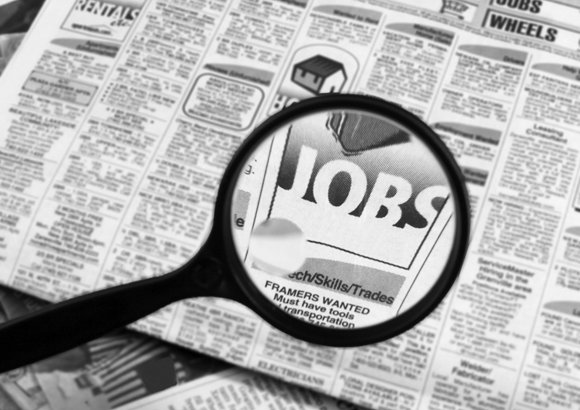 Despite a Bureau of Labor Statistics report that the national unemployment rate remained basically the same, (at 7.3 percent for August compared to 7.4 in July) and that 169,000 non-farm, private sector jobs were added to the economy, the percentage of African Americans participating in the civilian labor force slipped overall from 61.4 percent in July to 60.8 percent in August. That is also down from a year ago, when the level was 61.5 percent.
That decrease follows a national trend which saw the labor force participation rate drop to 63.2 percent.
The only category of Black workers whose participation rate improved was 16-19 year olds whose level ticked up to 28.9 percent, an increase of .5 percent from July.
The African American unemployment rate inched up to 13 percent in August compared to 12.6 percent in July, which was the lowest level for more than a year.
Nolan Rollins, head of the Los Angeles Urban League (LAUL) said the upward movement of Black unemployment means that people who are addressing the crisis need to really focus on the greatest need.
"What we failing to do right now is to focus on that," admits Rollins. "If we had city, county and the state making a public investment using public dollars, you've got to use that as a catalyst to put folks to work. But we've got to be smart in how we do that. We need to make sure we are smart about investing in areas where we are going to make a significant dent."
The L.A. Urban League, as part of its effort to do just that and participate in the organization's national Jobs Rebuild America campaign, is taking a look at the need.
In a new report, LAUL in conjunction with the California Business Roundtable, commissioned the University of California Los Angeles (UCLA) Luskin School of Public Affairs to examine the factors that stabilize or destabilize urban communities, including health, housing, safety, employment and education.
The report, "A Tale of Three Cities: Wealth, Poverty and Economic Disparity in Los Angeles County," detailed these key findings:
Cumulatively, Los Angeles is downwardly mobile. Once a national leader in innovation and opportunity, Los Angeles has slipped from 10th in the nation in 1969 to 46th in 2011 per capita personal income levels.
Quality jobs are leaving California, creating a deficit of middle income opportunities. Large metropolitan areas such as Los Angeles County are experiencing this more acutely than homogenous geographic areas.
A strong metropolitan economy is the best antidote for community poverty and economic stagnation.
Los Angeles County is reflective of the state's broader challenges. The goal for the Los Angeles area must be economically healthy, robust, vital communities throughout, with middle income jobs that provide a high standard of living. Economic opportunity and stability are key factors associated with improved quality of life.
The economic recovery in Los Angeles is a "tale of three cities." There are parts of Los Angeles on the western and eastern borders that are economically recovering, and there are parts of Los Angeles that have both job loss and declining wages. Then, there are parts of Los Angeles showing a persistent third trend: steady employment growth, but only in low-wage jobs. The middle class is disappearing from Los Angeles County.
The void between suburban neighborhoods and inner cities is widening. As with much of the state, most job movement in the Los Angeles region is uneven, and there is much higher employment in the suburbs and surrounding counties than in high poverty, inner-city neighborhoods. Urban economic development is critical to bridging the gap between neighborhoods.
Los Angeles lags behind in educational achievement. In addition to large discrepancies in achievement between regions, the greater metropolitan area is falling behind in developing an educated, well-trained workforce. Consequently, early childhood education and vocational training must be priorities.