Kali Hardig improvement; NOPD officer arrested for DUI; Kendrick Johnson death not accidental
9/6/2013, midnight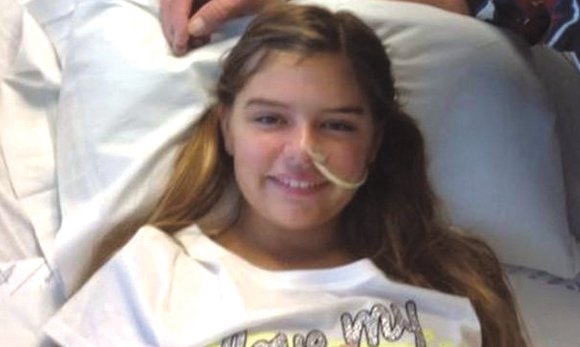 Arizona
It's new technology that should make crime fighting in Arizona a whole lot faster. Vince Figarelli heads up the state crime lab with Arizona's Department of Public Safety. He said that their DNA machines can usually run results in about a day or two. However, the state just purchased a new piece of equipment that can get DNA results in less than two hours. "That can make a significant difference," said Figarelli. "If you have a suspect or perpetrator who is committing multiple crimes, the quicker they can apprehend that person, the better that's going to be to prevent further crimes from occurring." The device is called the Rapid Hit 200, one of only a few machines like it in the country. The rapid DNA analysis machine has yet to be used to solve any crimes in Arizona because officials say it needs to be tested and validated first. Authorities are expecting it to be ready to go by the first of the year, when law enforcement agencies across the state can request to use it.
Arkansas
A 12-year-old Arkansas girl who was infected with a rare brain-eating parasite continues to improve, Arkansas Children's Hospital spokesman Tom Bonner said recently. Kali Hardig is eating, drinking, smiling and talking, Bonner added. She is even walking with assistance during therapy sessions. When the young girl entered the hospital earlier this summer, she was in critical condition, unresponsive and unable to breathe without the assistance of a breathing tube. Hardig's doctors have been in virtually uncharted territory as they treat her for the rare amoeba, called Naegleria fowleri. Of 128 known cases in the past half century, just two patients have survived, according to the Centers for Disease Control and Prevention. Hardig is one of two 12-year-olds who recently contracted the amoeba. Zachary Reyna of Florida died last month of the parasite, even after receiving the same experimental drug that was given to Kali. He contracted the amoeba after kneeboarding in a water-filled ditch by his house Aug. 3, his family told CNN affiliate WBBH. Naegleria fowleri is found in hot springs and warm, fresh water, most often in the southeastern United States.
Colorado
The Department of Corrections has confirmed that a 65-year-old man has escaped from a prison complex near Cañon City early Wednesday morning. The DOC said Jerry Chase, 65, was missing during a 5 a.m. formal count at the Skyline Corrections Center, which is located on the East Cañon Prison complex. Chase was in the fourth year of serving three consecutive four-year sentences after being convicted of stalking and harassment in Grand County. He is eligible for parole on Oct. 2, and his mandatory release date is Oct. 2, 2019. Chase is described as a White male, standing 6-feet and weighing approximately 180 pounds. He is mostly bald with thinning blonde hair on the sides of his head. The DOC is urging residents to avoid contact and notify local law enforcement if Chase is spotted. According to court records, Chase resided in Wapiti Meadows, a low-income housing complex in Grand County, from 2002 to 2008, when he met the three named victims in his case.