Get ready for some football!
Golden League roundup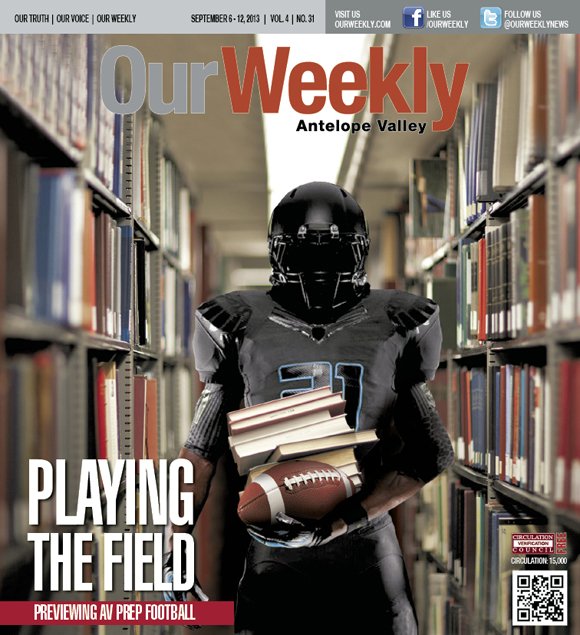 If history is any indicator, Palmdale High may again run away with the Golden League title. As one of the premier programs within the California Interscholastic Federation (CIF) southern section, Palmdale comes off a 10-1 record in 2012 and looks prepared to defend its title and then some.
This was evident in the 42-7 victory in its season-opener on Aug. 31 at Burroughs High in Ridgecrest. Palmdale boasts the Golden League's most potent offense, led by Demario Richard who is considered one of the state's best running backs. Against Burroughs, Richard rushed for 152 yards and scored three touchdowns in 14 carries. Last season, Richard rushed for more than 1,700 yards and tallied 26 touchdowns to lead the Falcons to the 2012 Golden League title.
This season Palmdale could be just as tough on defense with defensive back Dameon Baber poised for a breakout season. The hard-hitting junior reportedly put on an additional 20 pounds during the summer but still runs the 40-yard dash in just over 4.5 seconds.
"Demario is an exceptional athlete and humble young man," said Palmdale head coach Jeff Williams. "He is a good leader, versatile on both sides of the ball."
The Palmdale defense is anchored by senior linebacker Joe Lankford, a three-year starter and listed as one of the league's most effective tacklers. Also for Palmdale, offensive lineman Nathan Corliss has gained the confidence of Coach Williams to be the perfect blocker for the speedy, crafty Richard who is expected to top his outstanding 2012 season. Williams is also impressed with his hard work ethic, noting "he will be a force this year on both offense and defense."
Tyreon Rankins, a junior, has impressed Williams at defensive back. "[Rankins] is definitely an impact player."
And there's junior quarterback Darrell McIntyre whom Williams believes is ready to blossom into a reliable signal caller.
Although Palmdale lost in the first round of the 2012 playoffs, Richard's presence in the backfield makes the defense constantly adjust because of his explosive speed, field awareness and leadership ability. To date, Richard has 17 college scholarship offers, including one from UCLA. Palmdale is ranked 97th statewide in the MaxPreps pre-season computer forecast and is one of the state's best programs.
"We were young last season, and with all those wins under our belt, we may have looked past that playoff game," Williams said. "We've gained maturity ... that's an important part of the learning curve." Palmdale will play Valencia in a neutral, non-conference game tonight at Lancaster High. Kickoff is at 7 p.m.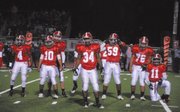 Quartz Hill High, ranked 320 statewide, finished last season at 8-4 and is led by offensive lineman Daren Harrell. The 6-3, 220-pound senior was an all-league selection last season.
Rey Rodriguez, place kicker for the team, is another all-league senior who kicked three long-range field goals last season.
Linebacker Zach Zavala is another talented senior, claiming 87 tackles (50 solo) in 2012 and also three quarterback sacks.
Mason Dicob will start at running back this season for Quartz Hill; the junior takes over for graduated standout back Osirius Burke. Rounding out the Quartz Hill attack this season will be fullback/linebacker Jesse Kiess whom Coach James Vondra calls a "... tough, hard-nosed kid and hard worker." Quartz Hill has had six consecutive playoff appearances and will host its season opener tonight at 7 against Oxnard High.