Who lives and who dies: African Americans and organ transplants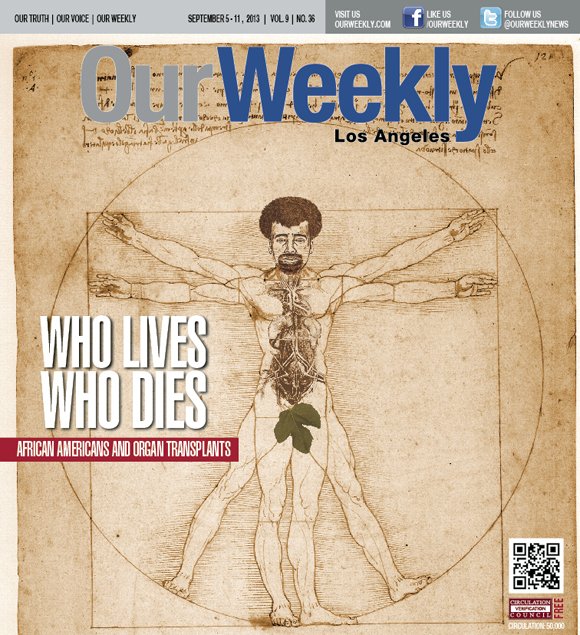 Dr. Eric Topal, a cardiologist at Scripps Health in La Jolla, Calif., believes that if you are Black, poor and uneducated more than likely your physician will not recommend a organ transplant. Conversely, if you are privileged, he will.
Dr. Topal points to the case of former Vice President Dick Cheney, who got special treatment at the expense of taxpayers when he was given a new heart at age 71 and thousands of younger individuals on the same list to receive that heart, including young minorities, were overlooked. It is obvious that Cheney's power overruled one key transplant criteria that younger patients be given first consideration.

"The ethical issues are not that he had a transplant, but who didn't?" Dr. Topol wrote on Twitter.
In the case of Stokes, Shorter notes that the African American teen was initially denied a heart transplant because of a history that is common with a large number of Black teens in the United States—problems or encounters he had in the past with law enforcement and issues with performing well in school, according to his family.
Media sources covering this incident reported that officials at Children's Healthcare of Atlanta at Egleston had informed Stokes' family in an Aug. 7 letter that the teen didn't qualify for its heart transplant list because he has a history of "non-compliance" based on those his grades and encounters with law enforcement.
The letter stated "Furthermore they didn't have any evidence that he would take his medicine or that he would go to his follow-ups," according to Melencia Hamilton (Anthony's mother). The family received this disheartening letter when the young man had only six months to live and needed the transplant to survive.
Doctors at the hospital refused to reveal the specific reason Stokes was kept off the transplant list. Stokes' mom suspected the family's financial situation may have played a role in the hospital's decision in addition to his grades and probation record.
"I think that they don't think that we can pay for the medicine. We probably couldn't get to the doctor visits because of transportation. I don't have a car," Hamilton told reporters at a press conference at the time.
Children's Healthcare of Atlanta responded in a statement: "The well being of our patients is always our first priority. We are continuing to work with this family and looking at all options regarding this patient's health are. We follow very specific criteria in determining eligibility for a transplant of any kind."
Stokes did eventually receive a heart transplant at Children's Healthcare of Atlanta, according to family spokesman Mark Bell. He is recovering and "doing great."
Dr. Pang-Yen Fan, chair of the United Network for Organ Sharing (UNOS) Minority Affairs Committee, says the problem with Stokes' denial could possibly be due to many factors, from financial constraints to poor social support and including living situations, language barriers, limited education, inadequate healthcare coverage and patient mistrust.
Although there was no initial distrust by the Stokes family, many African Americans do not fully trust the medical industry when organs are discussed. This distrust stems from incidents like the "Tuskegee experiment" where Black men with syphilis were left untreated for a government study; other studies reporting unequal treatment between Whites and Blacks with heart disease; and years of medical experimentation that has been performed on African Americans since colonial times.