Eight years post-Katrina: New Orleans second among booming U.S. cities
African American recovery uneven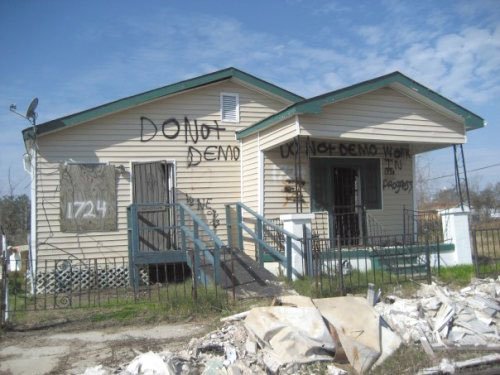 A report by Bloomberg Rankings pegs the New Orleans area, including neighbors Metairie and Kenner, as No. 2 on a list of "Top 12 American Boomtowns."
The list is a ranking of the fastest-growing cities in the United States between 2007 and 2011 based on census data for metropolitan areas combed through by Bloomberg Rankings. The group used the data to identify areas with population growth, then "scored areas on growth in gross domestic product, adjusted for inflation," an article about the list on Bloomberg.com said.
"It's a reaffirmation of the progress we're seeing on the ground," said New Orleans Mayor Mitchell J. Landrieu's spokesperson Ryan Berni. "The city is being physically rebuilt from streets to libraries to parks to community centers. Neighborhoods are being revitalized. New companies are moving in. Retail is finally coming back and in a big way."
Once the two scores were combined, the list was sifted down to regions with more than one million residents in order to identify the nation's fastest-growing cities.
The New Orleans area reportedly had the largest population growth among U.S. regions from 2007 to 2011. The region saw growth in population from 1,030,363 in 2007 to 1,191,089 in 2011—a 15.6 percent increase, the data shows, and a GDP compound annual growth of two percent.
As the area continues to rebuild from hurricanes Katrina (Aug. 29, 2005) and Rita (September 2005), including reconstruction of damaged homes and businesses, there has been a surge in heavy construction jobs according to Allison Plyer of Greater New Orleans Community Data Center (GNOCDC).
These construction jobs as well as jobs created through the relocation of large companies to the area such as General Electric have been a boon that has the area's unemployment rate at 5.9 percent, which is below the national average.
"Just in the past 10 days, we have celebrated a string of major wins all across New Orleans from opening the GE Capital Technology Center, which will bring 300 high-paying, high-tech jobs, to breaking ground on the new Walmart in New Orleans East to reopening the Tremé Center," said Berni. "And next week, we'll have additional ribbon cuttings, and we'll break ground on the Broad ReFresh project which is bringing a Whole Foods to Broad Street thanks to the City's Fresh Food Retailer Initiative."
In 2012, the New Orleans area's population rose to 1.2 million, the data shows.
While the Bloomberg report paints a positive portrait of renewal in the Crescent City, the African American community has not fared so well since Katrina, according to the Katrina Pain Index 2013.
"Eight years after Katrina, nearly a hundred thousand people never got back to New Orleans, the city remains incredibly poor, jobs and income vary dramatically by race, rents are up, public transportation is down, traditional public housing is gone, life expectancy differs dramatically by race and place, and most public education has been converted into charter schools," writes Bill Quigley, a law professor at Loyola University New Orleans.
Quigley cites numerous other troubling statistics: