Black Mayors call for Vanessa Williams resignation; Civil rights symposium planned for SMU; Baruti Kafele closes the 'Attitude Gap'
9/5/2013, midnight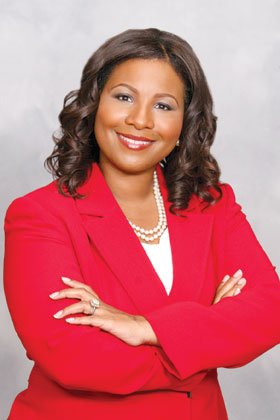 North Carolina
An African American pastor in Charlotte is being accused of racism after she sent an email asking that only White members of the congregation stand in front of the church to greet newcomers. The email, sent by Pastor Makeda Pennycooke of the Freedom House Church, claimed that with fall being a time for heavy influx of newcomers, White members should come forward in order to "give a good first impression to new visitors." Pennycooke sent out a second email apologizing for the racist implications of her original email.
Oregon
The International Center for Traditional Childbearing (ICTC) trains ICTC Full Circle Doulas to serve as birth companions in labor and postpartum care and to provide emotional support, support good nutrition and exercise, and the use of traditional comfort measures to assist mothers and their partners for a happy and healthy pregnancy. The doula philosophy, "It takes a village to nurture the pregnant woman," is a spin-off of the African Proverb, "It takes a village to raise a child." Studies have shown that when pregnant women feel supported by their community, they have reduced stress and a healthier pregnancy experience. The ICTC is looking to train African American, high quality, professional doulas in the physiology of birth and traditional comfort measures to improve the birth experience for all women. Visit www.ictcmidwives.org to register.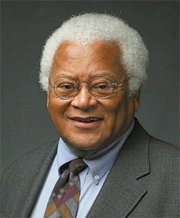 Texas
On the heels of the 50th anniversary of Rev. Martin Luther King Jr.'s "I Have a Dream" speech and the March on Washington, renowned civil rights and social justice leaders and scholars will be at Southern Methodist University (SMU) to discuss the future. The event themed, "The End of Civil Rights in America? Reflections on the Future of Economic Justice from the Perspectives of Law and Religion" will be held Friday, Sept. 6, from 9 a.m. to 4 p.m. in Karcher Auditorium, SMU Dedman School of Law Storey Hall, 3315 Daniel Ave., Dallas. The day-long symposium will focus on efforts to overcome economic injustices tied to racial inequality; and examine what work still needs to be done. Rev. James Lawson, a legendary civil rights activist who worked closely with King and was influential in shaping the movement's nonviolent resistance strategy, is the keynote speaker.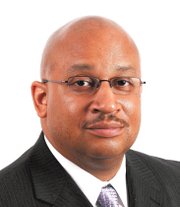 Virginia
The Association for Supervision and Curriculum Development, a global leader in providing programs, products, and services that empower educators to support the success of each learner, has released the book "Closing the Attitude Gap" by award-winning educator and best-selling education author Baruti K. Kafele. "Attitude is everything," explains Kafele, and "closing the attitude gap that affects underperforming students is a precursor to closing the achievement gap." In this book, Kafele draws from more than two decades of experience working in inner-city schools to help K-12 educators focus on five areas that will help them achieve remarkable results for their students. Readers will focus on their attitude toward students, their relationship with students, their compassion for students, the learning environment, and cultural relevance in instruction. A motivational guide for all educators of underperforming students, "Closing the Attitude Gap" explains how to get results by first helping students develop a foundational "attitude of excellence."