Man convicted of murdering his two stepdaughters is sentenced to life without parole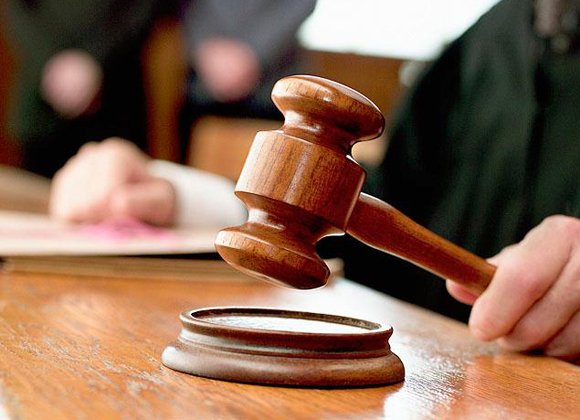 LOS ANGELES, Calif. — A South Los Angeles man who is accused of murdering two of his stepdaughters at a 30th birthday party for one of the victims was sentenced today to life in prison without the possibility of parole.
"I think everyone in this room knows that I didn't actually murder my wife's daughters," Robert Lee Phillips said in a downtown Los Angeles courtroom packed with relatives and friends of 30-year-old Sabrina Taylor and her 33-year-old sister, Charlotte Johnson.
Phillips said he was facing the rest of his life behind bars "for something that was accidental," and accused prosecution witnesses of lying to jurors about what happened.
"So many things went wrong in this trial," he said. "I couldn't even get a chance to defend myself ... It definitely didn't happen the way you think it did."
Los Angeles Superior Court Judge Kathleen Kennedy called the 67-year-old defendant's statement "an insult to all of these good people and an insult to the justice system."
"Nobody concocted some huge lie to somehow get you. You killed, brutally killed, two people — two members of your family," the judge told Phillips.
She noted that Phillips "didn't particularly care for" his wife's two daughters, but there was "nothing that justified your killing them."
The judge said she did not think it could get any worse than Phillips shooting Taylor — who was celebrating her birthday — as she cried for help after already having been shot.
"You have yet to own up to what you did," Kennedy told the defendant.
Paulette Phillips, who was married to the defendant at the time of her daughters' deaths but has since divorced him, told him, "You ruined my life ... You destroyed all of us. I hurt every single day, you just don't know."
She said she would forgive her ex-husband, but wouldn't forget what had happened.
The victims' sister, Toni Raven, told Phillips, "I'm so happy you did not get away with what you did to my sisters ... My sisters didn't do anything to you ... You deserve everything that is coming to you."
Johnson's daughter, Daisjenae Dorsey, broke down in tears as she addressed the court.
"My mother's gone ... I'm never going to see her again ... I can't even tell her goodbye," she said.
Phillips was convicted July 8 — in his third trial — of first-degree murder for Taylor's killing, second-degree murder for Johnson's killing and two counts of attempted murder involving two other people who escaped injury in the gunfire.
Jurors also found true the special circumstance allegation of multiple murders.
Prosecutors opted last year not to seek the death penalty against Phillips after the first jury acquitted him in February 2012 of first-degree murder in Johnson's death. That jury convicted him of two counts of attempted voluntary manslaughter involving other party guests.
The second jury to hear the case deadlocked last November.
In Phillips' most recent trial, Deputy District Attorney Joy Roberts told jurors that the two sisters "made a fatal mistake."