Cleveland kidnapper Ariel Castro commits suicide in prison
Castro's attorney says more protection should have been provided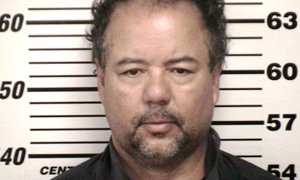 He was sentenced to life in prison plus 1,000 years for a heinous crime, but in the end he cut that life short.
Ariel Castro, convicted of kidnapping and raping three women, as well as murder, committed suicide in his prison cell Tuesday night, the Franklin County, Ohio, coroner's office said.
The discovery of the three women who had been Castro's captives in his Cleveland home for about a decade was shocking from the outset, and surprising in its end.
Castro, 52, hanged himself with a bedsheet, Coroner Dr. Jan Gorniak told CNN Wednesday. He was being held at the Correctional Reception Center in Orient, Ohio.
Prison medical staff tried to revive him but failed.
Castro was taken to The Ohio State University Wexner Medical Center, where he was pronounced dead at 10:52 p.m.
The Cuyahoga County prosecutor had tough words in the wake of Castro's suicide.
"These degenerate molesters are cowards," Timothy J. McGinty said. "... This man couldn't take, for even a month, a small portion of what he had dished out for more than a decade."
Castro's brother-in-law, Juan Alicea, told CNN that the family was notified by the warden about 1 a.m. The family is angry, he said, that it first learned about the death from media reports.
Alicea said that Castro's mother and sister visited him twice in prison, most recently on August 26.
During that last visit, both women said they were worried by his demeanor, mood and body language; he appeared depressed, Alicea said.
But nothing indicated that Castro was contemplating suicide, Alicea said, recounting what the women told him. In fact, he said, the final letter that Castro's mother received from the inmate was more upbeat.
Another family member, Maria Castro-Montes, said she cried when she heard the news.
Her first thoughts were with the three victims — Michelle Knight, Georgina DeJesus and Amanda Berry — and what they must be feeling. Would they be glad or angry about Castro's death?
The three women held captive by Castro are aware of his suicide, Knight's attorney, Kathryn Joseph, told CNN. She said the women will not be making a statement.
Castro-Montes said nearly everyone in the family had cut ties with Castro, and relatives hope that with his death, the tragic story can come to an end.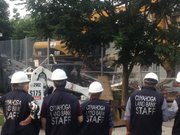 "It was just shock and part of it was even relief in hopes that now this will just end all of it and that his name will not be out in the spotlight for years and years to come," she told CNN. "I just hope the victims can move past this now."
Castro was not a part of the general prison population, officials said.
"He was housed in protective custody which means he was in a cell by himself and rounds are required every 30 minutes at staggered intervals," JoEllen Smith of the corrections department told CNN in a written statement.
"A thorough review of this incident is under way," she added.
But Castro attorney Craig Weintraub said more precautions against a possible suicide should have been taken.