From slavery to the pulpit
Hollywood by Choice
Gail Choice | 10/31/2013, midnight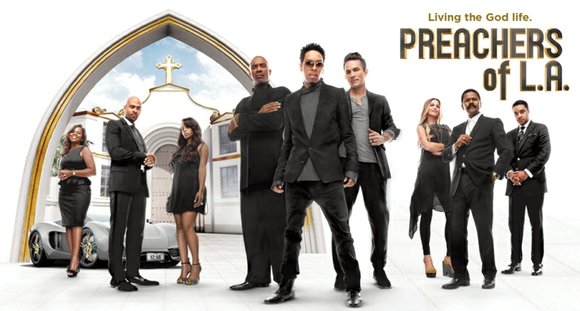 If you have not seen "12 Years a Slave" then you are missing out on one of the most important films about slavery in recent history.

"12 Years a Slave" is based on the true story of a man's fight for survival and freedom. In pre-Civil War United States, Solomon Northup (Chiwetel Ejiofor), a free Black man from upstate New York, is abducted and sold into slavery. What follows in the movie from that point is the will of the spirit. Northrup determined he was not going to die a slave, and that he would return to his family.
For the first time in film history, I believe a Black man or woman can actually experience emotionally what it must have been like to wake up one morning and find you're dressed in filthy rags chained to a wall like an animal. Because Northup's journey is based on his real life, and you know he lived to tell about it, it's easier for you to watch the film.
Watching the film, you get a greater understanding of the evil of slavery, and why no one really wants to talk about it.
One character that simply haunts me is Patsy (Lupita Nyong'o), the young female slave who caught the eye of her wicked master, and the disdain of his very jealous wife. Patsy's life was hell; she was born into slavery, and could pick more cotton than anyone in the field. Yet that didn't save her from the torment of being a Black woman, who at the whim of her master or mistress could suffer bodily harm at a moment's notice.
"12 Years a Slave" was beautifully written, directed and the performances are flawless. I will be highly disappointed if this film does not receive a number of Oscar nominations, and wins.
If you want to learn more about "12 Years a Slave" before you decide to see the movie, please join TV One for the premiere of "12 Years a Slave: A TV One Special with Cathy Hughes," a one-hour program featuring a discussion with the film's director Steve McQueen and cast members Chiwetel Ejiofor, Lupita Nyong'o and Alfre Woodard. The special will air Saturday, Nov. 9 at 7 p.m./EST.
Many escaped and former slaves attributed their freedom to their faith and trust in God. The message was clear, "Go Down Moses . . . Let My People Go." Today God's message is often harder to focus on, because we enjoy so many freedoms for which our ancestors fought and died. For years, the church was at the forefront of our battles for civil liberties, but today it appears that those behind the pulpit are now front and center.
Take "Preachers of LA" for example. It is apparently the show people love to hate. Oxygen Network claims that the ground-breaking docu-series has shattered records. In fact, Oxygen delivered its best Wednesday primetime ever with adults ages 18-49 driven by the latest episode of "Preachers of L.A." Last week's episode was the network's highest-rated of the series among all key demographics, delivering 1.2 million total viewers.