Obamacare may increase entrepreneurship; Maryland violates HBCU students constitutional rights; HPV vaccines only cover strains in White women
10/31/2013, midnight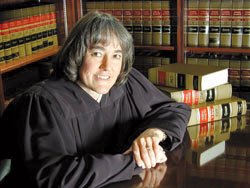 Missouri
Jannette Berkley-Patton, a University of Missouri-Kansas City psychology professor, wanted to spread the word on ways to prevent heart disease, stroke, diabetes and obesity, so she took it to the pulpit. It's an approach that has also worked for the Rev. Eric Williams, pastor at Calvary Temple Baptist Church. For more than two decades, he has been preaching HIV prevention along with the Gospel on Sunday mornings. This fall, Berkley-Patton and Williams won a three-year, $850,000 federal research grant to go into more churches, helping more people and digging deeper into changing cultural norms when it comes to healthy living, wellness and fitness in Black urban communities. The initiative, KC Faith, "is creating strategies to address African American health disparities, whereby African American communities suffer rates of certain diseases much higher than those of the general population," Berkley-Patton said.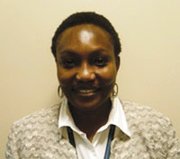 North Carolina
When Duke University School of Medicine professor Cathrine Hoyo set out to figure out why, with comparable screening practices, the rates of cervical cancer and mortality are higher among African American women than White women, she found a disparity in the subtypes of HPV each group gets infected with. In findings presented at the International Conference on Frontiers in Cancer Prevention Research, the most common strains in White women were 16, 18, 56, 39, and 66, whereas 33, 35, 58, and 68 were most prevalent in African American women. The HPV vaccine only covers 16 and 18, which occurred half as often in African Americans in the study's sample of 572 women. A new vaccine covering nine strains is in the works, but it still won't help African American women equally. "We may want to rethink how we develop these vaccines, given that African Americans tend to be underrepresented in clinical trials," said Hoyo.
Ohio
Henry Louis Gates' visit to the National Underground Railroad Freedom Center will be part of his "The African Americans: Many Rivers to Cross" series on PBS. Gates interviewed Nikki Taylor, University of Cincinnati associate professor of history, at the Freedom Center. Gates asked Taylor about enslaved African American Margaret Garner for "The Age of Slavery (1800-1860)," the second part of Gates' six-week series. PBS also shot the Cincinnati skyline from Covington's Riverside Drive, says Donna Williams, publicist for New York's WNET-TV. "The African Americans: Many Rivers to Cross with Henry Louis Gates Jr." chronicles African American history "from the origins of slavery on the African continent through five centuries of remarkable historic events right up to today, when America has a Black president, yet remains a nation deeply divided by race," PBS says. The series premiered last week, and runs through Nov. 26.
National
Obamacare, officially known as the Affordable Health Care Act, has gone live, but due to technical problems with the website, many have not yet been able to sign up. Meanwhile, one website, AffordableHealthInsurance.org, has stepped up to help individuals and families find the affordable health insurance plans that they are looking for. Users can actually learn about how health insurance works, and what such terms as "deductible" and "HMO" actually mean. The site was designed for users who know little about health insurance, and would like to fully understand what they are signing up for. The site also features a state-by-state healthcare profile, helping users identify what programs are being offered by the state they live in. Additionally, the site features a blog for the general public, and another blog for minorities. Both report on the latest happenings in the health and healthcare industries. For more details, visit www.AffordableHealthInsurance.org
Compiled By Juliana Norwood.