Obamacare may increase entrepreneurship; Maryland violates HBCU students constitutional rights; HPV vaccines only cover strains in White women
10/31/2013, midnight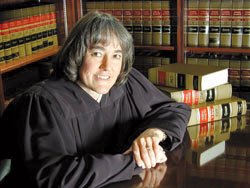 California
Sedona Staffing and the Sedona Group agreed to pay $920,000 and implement preventive measures to settle a variety of discrimination charges filed with the U.S. Equal Employment Opportunity Commission (EEOC). The settlement resolves six EEOC discrimination charges filed between 2007 and 2009 alleging that the staffing firm engaged in a pattern and practice of classifying and failing to refer job applicants in San Diego based on their race, color, sex, national origin, age or disability. Without admitting liability, Sedona agreed to enter into a five-year conciliation agreement with the EEOC and alleged victims, thereby avoiding litigation.

District of Columbia
A study is reporting that Obamacare will spark an 11 percent increase in entrepreneurship. The Center on Health Insurance Reforms at Georgetown University reported that the Affordable Care Act will create 1.5 million self-employed people in the United States because the law ends what health and economic analysts call "job lock." This occurs when workers remain on their jobs even though the work might not fit their skills, because they are fearful of losing their individual health insurance or health insurance benefits for their families.
"However, under the Affordable Care Act, access to high-quality, subsidized health-insurance coverage will no longer be exclusively tied to employment," The Center on Health Insurance Reforms, Robert Wood Johnson Foundation and the Urban Institute wrote in a research paper titled "The Affordable Care Act: Improving Incentives for Entrepreneurship and Self-Employment," which was published in May. The study reported that increases in self employment under Obamacare will vary across states as a function of pre-Affordable Care Act market reforms already in place. "We estimate the range from an increase of 248,000 [self-employed individuals] in California to no measurable change in Massachusetts, where extensive healthcare reforms were enacted in 2006," the study found.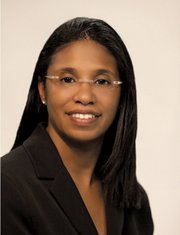 Florida
Florida A&M University's School of Business and Industry (SBI) ignites a battle of decades to raise $1 million between alumni and friends for SBI's 40th year celebration. SBI Dean Shawnta Friday-Shroud began the fundraiser initiative in May and has raised $75,000. Keeping true to the competitive nature of SBI, the challenge divides each decade from the 1970s to the 2000s to raise a minimum of $250,000. "We get funding from the university, but sometimes it isn't enough," Friday-Stroud said. "We want to raise the money for ourselves. The $1 million is an investment into our school. You can never truly put a price tag on education. However, you can donate to your educational institution so that others may have the opportunity to be as successful as you." The money would never be spent, only the interest from the endowment will be used to fund worldwide competitions, technology upgrades and additional hiring of faculty.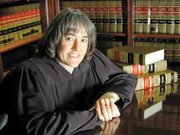 Maryland
A federal judge's ruling that Maryland violated the constitutional rights of the students at its historically Black colleges and universities by perpetuating segregation will have a significant impact both within and beyond the state's borders, experts said. Federal District Judge Catherine Blake ruled Oct. 7 that the state, by allowing traditionally White institutions to duplicate programs already offered by historically Black colleges and universities, had created de facto segregation in its higher education system. Clifton Conrad, a professor at the University of Wisconsin Madison, and an expert in the area of segregation in higher education, said program duplication is a major indicator of the dualism that still exists in higher education despite the passage of landmark cases such as the 1954 Brown v. Board of Education and the 1992 U.S. v. Fordice, which attempted to mitigate the problem. The lack of unique programs at HBCUs has a segregating effect since it decreases the school's attractiveness to students of all races, said Lezli Baskerville, president and CEO of the National Association for Equal Opportunity in Higher Education (NAFEO), mirroring Blake's conclusions.