Are White artists taking over Black music again?
History repeats itself, again
Carol Ozemhoya | 10/31/2013, midnight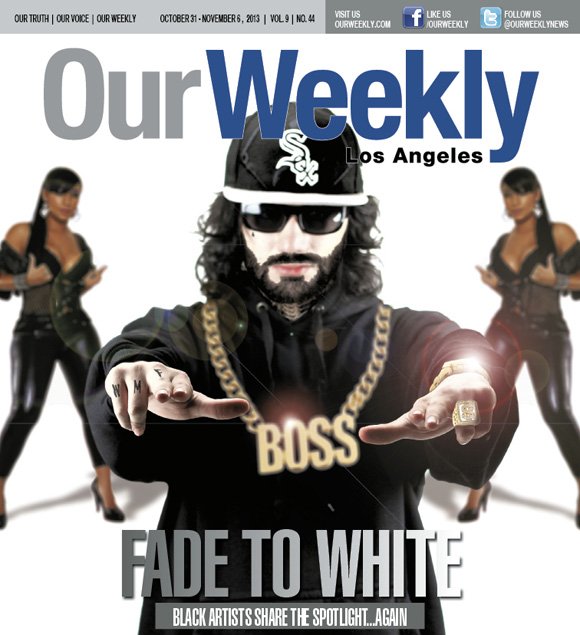 Once a lot of Black artists were also being featured on the Top 40 Rhythmic format, aka Pop (a few years into the new millennium), most of the Black music departments at the major record labels were folded into the Pop departments. Some say that those Black artists who made it to the Pop side watered down their music and made it "less Black" to appeal to that mixed audience listening to and buying music.
Today, there are several non-Black artists who have virtually taken over the Soul/R&B charts. These charts have traditionally been stacked with Black artists. But that began to change. This year alone, both Robin Thicke and Justin Timberlake have made major appearances on the Soul/R&B and urban (typically a format that plays a lot of Hip Hop) charts, while holding their own on the Pop charts as well.
Now the question is raised: are there not any Black artists as good as Thicke and Timberlake anymore?
Who's to blame?
"It blooms from the production and producers," says Tommy Henderson, a former executive at LaFace Records and now an artist consultant and manager. "The Black artists need to find that perfect blend of R&B/Pop . . . because the record buying public is majority White. It is what it is . . . and Black artists love to give their music away anyway, courtesy of mix tapes."
Certainly there is more than a grain of truth to Henderson's theory on producers and production. Note that nearly all of Timberlake's " The 20/20 Experience" CD was produced by iconic Black producer Timbaland.
And as for Thicke, he has been quick to add Black artists as guests on his songs, including Pharrell Williams and T.I. on the smash hit "Blurred Lines."
Henderson goes so far as to imply that Thicke took the basis of his hit song from another hit song of R&B legend and African American Marvin Gaye's "Got To Give It Up". "Thicke needs to admit," Henderson contends, "that he lifted from Marvin Gaye . . . ain't nothin' blurred about them lines . . . he gotta give it up."
Gaye's estate, in fact, is entangled in a lawsuit against Thicke, accusing him of exactly what Henderson is saying. It's an interesting case that perhaps is an example of history repeating itself. Fifty years ago, Chuck Berry went after the Beach Boys when the iconic group released "Surfin' U.S.A." Berry contended that the summer hit sounded too much like his "Sweet Little 16." In the end, Berry was awarded partial writing credit, which came with cash from royalties that he still receives to this day. (Publishing rights last 100 years.)
Jerry Rushin has been around the radio and music industry for decades. He recently retired from running three of Miami's top radio stations, including heritage Black station WEDR-FM (99Jamz).
Although he is not pleased with the lack of Black artists at the forefront these days, he contends that this just might be history repeating itself.
"This is some kind of aberration that takes place every 20 to 25 years or so," Rushin says. "In the 1960s, you had the Righteous Brothers, then came AWB (Average White Band), Wild Cherry, a weak Michael Bolton, Michael McDonald, Simply Red, etc.