Are White artists taking over Black music again?
History repeats itself, again
Carol Ozemhoya | 10/31/2013, midnight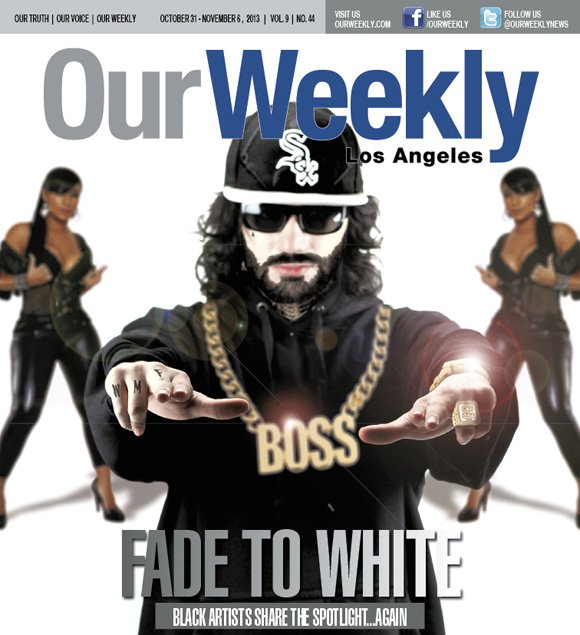 The American Music Awards, which airs Nov. 24, usually serves as a preview to the Grammys. This year, only two of the three nominations for Favorite Male R&B are White (Robin Thicke and Justin Timberlake); the third is Miguel. And one out of three of the nods for Favorite Male Rap/Hip Hop is White (Macklemore & Lewis). The duo of Macklemore & Lewis is also nominated for Favorite Album (Rap/Hip Hop) against Jay Z and Kendrick Lamar.
On the Pop side, only one Black artist is nominated, and that is Rihanna for Favorite Female Artist. No Black artists are nominated for New Artist of the Year, Favorite Pop Artist or Single of the Year.
Once a Disney diva, Miley Cyrus (aka Hannah Montana) is rapping nowadays and using music producers who are typically considered urban (such as Planet VI); and in late October, the second most added song on urban (Black) radio was Robin Thicke's "For the Rest of My Life."
"A lot of people wanted to try to make me the White Nicki Minaj," Cyrus explained in tvguide.com about her change in musical direction. "That's not what I'm trying to do. I love 'hood' music, but my talent is as a singer."
So, with all those facts in evidence, the natural question is are White artists taking over Black music? Before you answer, heres a little history. Back in the 1950s and 1960s, Black artists were rarely seen on the front lines (headlining big shows, on TV), except in their own communities. And even then, performances would be at smaller venues and clubs.
However, many White artists sang Black songs as if they were their own: Pat Boone, Bing Crosby and even Elvis Presley, to name a few.
Soul music, or race music as it was often called, began to seep onto radio through trailblazing White DJs such as Alan Freed, Wolfman Jack and Dewey Phillips. And as time went on, Dick Clark and Ed Sullivan began inviting Black artists to perform on their hit shows.
It was just a matter of time before radio stations in major markets began not only playing Black music, but also dedicating their whole format to the music. By the 1980s, stations such as WBLS-FM in New York, WDAS-FM in Philadelphia and WBMX-FM in Chicago were leading in the ratings with a format that exclusively played Black music.
Enter the 1990s, and the format was now called "urban." Hip hop, Soul and R&B music were hot, eating up the Billboard charts. The Black format got so big that record labels had Black music departments; and Billboard magazine as well as other trade publications and the awards shows created separate categories for Hip Hop or Rap. Next came another format, called urban adult contemporary (ac), that played "softer" Black music, such as the Isley Brothers, Toni Braxton, Eric Benet, Brian McKnight etc., but basically no Rap.
Industry observers note that Black music became so popular that it became Pop music and was played on several other traditionally White formats such as adult contemporary or Top 40. But the Black formats–urban and urban ac–remained as dedicated outlets for Black artists.