Other notable Black-White alliances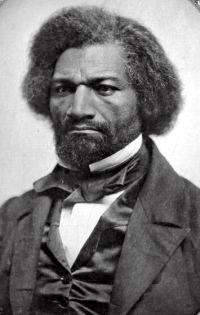 Martin Luther King and Robert Byrd (CUTABLE)
The social philosophy of the late West Virginia Sen. Robert Byrd is a portrait of change and redemption. Like Associate Justice Hugo Black, Byrd was a former member of the Ku Klux Klan. In a letter to the Klan's imperial wizard in 1946, Byrd wrote: "The Klan is needed today as never before, and I am anxious to see its rebirth here in West Virginia." By 1980, the segregationist Democrat had become a passionate advocate of civil rights, even though he joined other members of his party, led by Richard Russell of Georgia, to try to kill the 1965 Civil Rights Act. Back then would-be obstructionists were required to stage a filibuster rather than merely threaten one. Byrd held the Senate floor for 14 hours in a futile effort to maintain second-class citizenship status for African Americans.
When riots erupted nationwide after the April 1968 assassination of Dr. Martin Luther King Jr., Byrd said, "If it requires the Army, Navy, Air Force or Marines, we should put the troublemakers in their places." Former Washington, D.C., representative Walter E. Fauntroy once said of Byrd: "His tongue was smoother than butter, but war was in his heart."
Since those years, however, the onslaught of office-holding African Americans convinced Byrd that his wanton resistance to the 14th Amendment was out of step with a changing society. Byrd would provide [tepid] support for the Johnson Administration's "Great Society" programs, worked with the Carter Administration to provide more educational opportunities for southern African Americans, helped garner regional support for the establishment of a national holiday honoring the birthday of Dr. Martin Luther King, Jr., worked closely with the late Sen. Edward M. Kennedy on healthcare legislation for the disadvantaged, loudly condemned the second Iraq War and was a leading booster of President Obama's presidential campaign.