LAUSD students win field trips to farms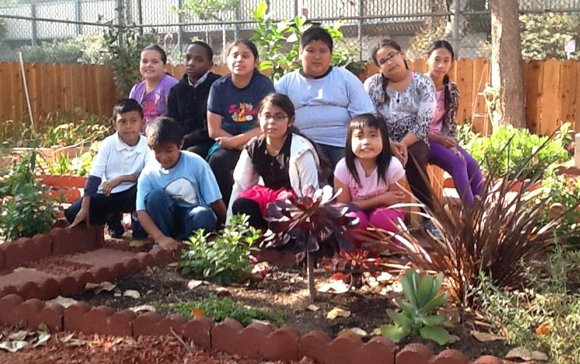 Five Los Angeles Unified School District teachers and their students won field trips to farms where food served in cafeterias is grown, it was announced today.
The winners of district's "Farm To School" contest get a $200 gift card for school supplies and a chance to take up to 60 students to a farm where the district gets fruits and vegetables. They are:
Pete Keuper of San Miguel Avenue Magnet School;
Sandy Cimarrusti of Dorris Place Elementary;
Jennifer DiLorenzo of Kester Avenue Elementary;
Eileen Washington of Wilshire Crest Elementary; and
Paul Sanchez of Micheltorena Elementary School.
To win the field trips, teachers submitted photos of working gardens at their schools, along with essays about how the field trip would teach students about nutrition and local, sustainable food supplies.
More information about the campaign is posted at www.facebook.com/ImInLAUSD.