It's not always Black or White
Famous Blacks and their powerful White friends
Carol Ozemhoya | 10/24/2013, midnight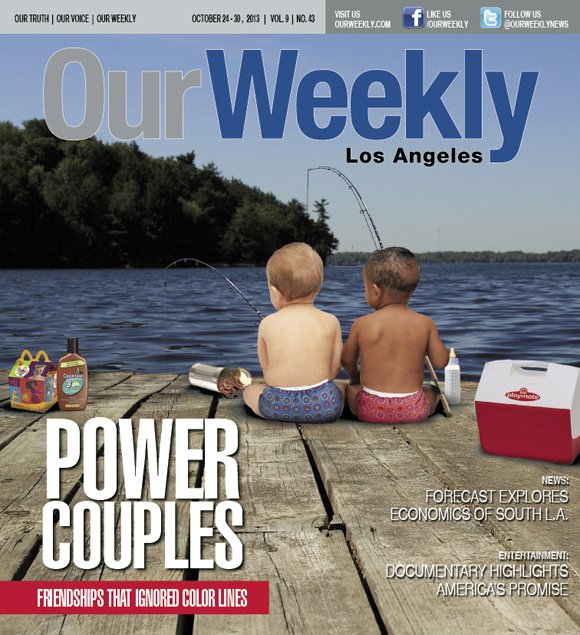 A friendship ensued that was deeper than most realized. "There was definitely some real affection between the two men, and they corresponded and really had these scientific principles in common," adds Fischer.
Ford named a school after Carver in the Richmond Hill section of Savannah, Ga., and also built a replica of the cabin Carver was born in, which is now displayed at the Henry Ford Museum (according to www.azcmcc.org). In addition, Fischer reports that when Carver became ill, Ford paid to have an elevator installed in Carver's home so that he could still go upstairs to his workshop.
Rosey Grier, the Kennedys
Most people remember Rosey Grier as a great football player. Nowadays, he is an ordained Christian minister who still does a lot of work in the community. His connection to the Kennedys began in the 1960s when he served as a bodyguard for the Kennedys during the 1968 presidential election. He was on the campaign trail with the family and established a bond that would last for decades.
Grier was guarding Ethel Kennedy at the time Bobby was assassinated, but he was the one who grabbed the gun and subdued the assassin, Sirhan Sirhan. When Bobby was lying in the hospital, just hours away from dying, Ethel called their friend in to say his farewell to Bobby.
In his autobiography, "Rosey, An Autobiography: The Gentle Giant," Grier wrote that he grieved over Bobby for a long time. "For years, I agonized about what I could have done."
Over the years, Grier maintained a cordial relationship with Ethel Kennedy, Bobby's wife. When Grier's son was born, he named him Roosevelt Kennedy Grier. And when Grier was working on projects to aid senior citizens, Ethel attended the "senior proms" Grier put together for low-income elderly.
Decades after the assassination, Grier still believes that Bobby would have had a positive impact on the world. "Well, at that time, there was a spirit, a spirit of togetherness in this country; of people helping one another; caring for one another; and not sitting on the fence, but getting involved and making the world a better place, and that's what should be happening today," he told San Wooding on June 5, 2008, at assistnews.net.
Frank Sinatra, Sammy Davis Jr.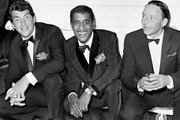 It's hard to imagine anyone more powerful in the entertainment world other than Frank Sinatra during his peak years. Movies, sold-out shows and movement among the elite, both inside and outside of the government, put "Ol' Blue Eyes" on everyone's A-list. And Sammy Davis Jr. was at his side in a lot of the hot spots that Sinatra frequented and where he performed.
Sinatra loved his friend and comrade in song. In fact, when Sinatra checked into major hotels on Miami Beach, for example, and Davis would be told, "We don't allow Colored here," Sinatra would step up and tell hotel management, "If he can't stay here, I'm not staying here."
Certainly, part of the attraction between the two to each other was their love of music. They also shared a sexy swagger when it came to performing … and the ladies. The friendship, though, was deeper than that. When Davis died in 1990, Sinatra told reporters, that Davis was "one of the finest human beings I've ever met."