It's not always Black or White
Famous Blacks and their powerful White friends
Carol Ozemhoya | 10/24/2013, midnight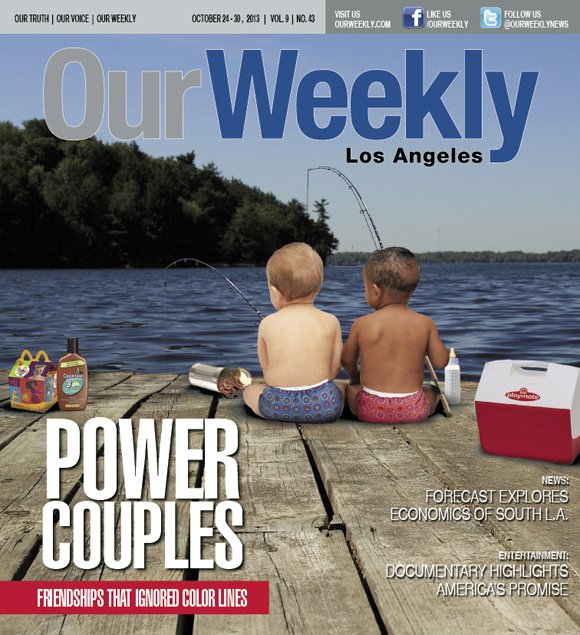 Early on, Clinton was an avid golfer, and it didn't take him long to get his friend to play, too. Jordan has characterized their golf days together as "the boys hanging out, doing what boys do on the golf course." He also told "Frontline," that the Clinton and Jordan families often share holiday dinners together.
Just a year ago, Jordan revealed to The Daily Beast (April 25, 2012) just how much he valued his friendship with Clinton. He also told the online newspaper "that by declining an official post in the Clinton administration after leading the president-elect's transition team, I could be a better friend to the president."
And their friendship endured the best of times, as well as the worst of times. When Republicans were trying to impeach Clinton, he and Jordan could often be seen playing golf.
Mary McLeod-Bethune, First Lady Eleanor Roosevelt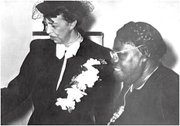 One was known as the First Lady of the White House and the other was known as the First Lady of the Struggle. Although the two were far apart in terms of upbringing, educator Mary McLeod-Bethune and former first lady Eleanor Roosevelt, ideologically, were as close as two peas in a pod.
McLeod-Bethune dedicated her life to improving the lives of African Americans through education and economic empowerment.
Roosevelt, too, was an advocate for education and equal rights. She is credited with bringing McLeod-Bethune to Washington, D.C., and had her appointed to the National Youth Administration (NYA). Roosevelt also made sure McLeod-Bethune had access to her husband, President Franklin D. Roosevelt.
"As distinct as their backgrounds were, one thing the women had in common (besides wanting to better the world and being service-minded even as children) was that their mothers told them plainly that they were not great beauties," commented Jada Bradley of the Examiner.com on February 23, 2010. Bottomline, however, the two came together as allies to each other's causes as well as friends. "Besides being political allies, ER (Eleanor Roosevelt) and Bethune were very close personal friends. They met on a regular basis, traveled together and attended many of the same meetings and conferences. ER considered Bethune 'a dear friend' and the two women remained close until Bethune's death," according "The Eleanor Roosevelt Papers Project," a series of papers published by George Washington University (2000) on the former first lady's life.
Henry Ford, George Washington Carver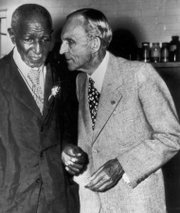 They were both inventors and innovators, and without a doubt, both had a major impact on the growth of the U.S. economy. And during their amazing lifetimes, they became close personal friends.
Like George Washington Carver, Henry Ford was interested in making products from things that came from the soil. Although Ford is best known for revolutionizing the auto industry, he also developed plastics, fabrics and other things from soybeans. That mutual interest is what brought these two historical icons together.
"Carver and Ford were both interested in this emerging science called chemurgy, which is about making industrial products from the soil," says Suzanne Fischer of OnInnovation.com. "And Carver and Ford spent some time together and talked to each other."