It's not always Black or White
Famous Blacks and their powerful White friends
Carol Ozemhoya | 10/24/2013, midnight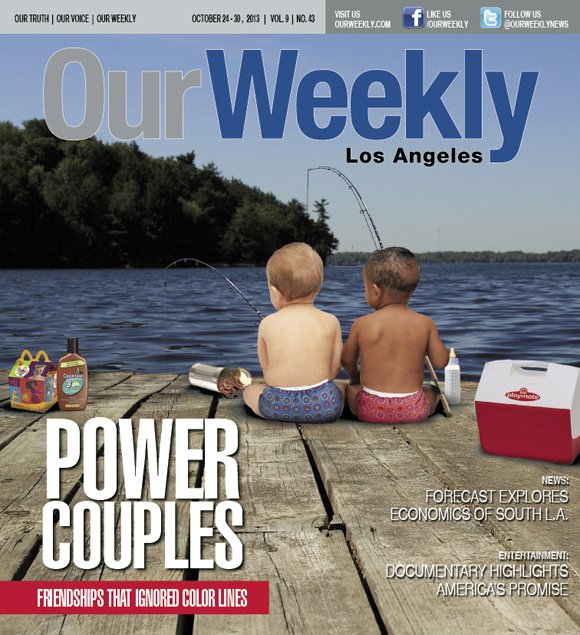 Some of the most powerful relationships in politics and entertainment have paired Blacks and Whites together. These elite couplings have proven that race shouldn't matter when it comes to sincere friendship, blazing new trails and making historical and monumental decisions.
George Bush, Condoleezza Rice
Several of the most fascinating power twosomes have emerged into the public eye from the highest post in the land–president of the United States. As they appeared more and more together in the news, former President George W. Bush and Condoleezza Rice were described by an article in the Washington Post ("Transformed by her Bond with Bush," Sept. 3, 2007) as a pair with a "unique closeness."
There were rumors even, that Bush and Rice were lovers, interesting considering Bush's reputation, as Kanye West put it, as someone who "doesn't care about Black people."
In his first term as President, Bush addressed the notion of their closeness publicly. "Miss Rice is like my sister," he told foreign politicians, according to that same Washington Post article.
And once at a dinner party when Rice was National Security Adviser, she was heard referring to Bush as "my husband," according to Rice's profile on NNDB.com.
Frankly, the attraction of Bush and Rice was never easy to figure out … they both grew up in the South (Rice in Alabama, Bush in Texas), and other than being Republicans, that's about where their similarities end. However, during Bush's White House tenure, Rice was a constant presence. He sought out her advice on a myriad of things beyond national security. They obviously admired each other, and the bond was apparent.
Bill Clinton, Vernon Jordan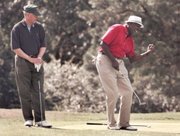 Former President Bill Clinton's close friendship with Vernon Jordan began many years before Clinton took up residency in the White House.
Jordan and Clinton met in 1973 in Little Rock, Ark., at a meeting about jobs. Jordan was then president of the National Urban League and Clinton had just made a run at a Congressional seat.
"It was a meeting of considerable interest to him. Race has always been of great interest to him, and he showed up. He was there," Jordan told "Frontline" on PBS during an interview in the late 1990s. "I knew in 1973 that some day this young, exciting Southerner and lawyer would run for President, and I thought he'd win, and I was right."
Jordan went on to say that one of the things that attracted him to Clinton is how he had left Yale law school to come back to the South to teach and get involved. "I came back home for the same reason …
And that made a huge impression on me, and this friendship that has since blossomed … it germinated. It came together."
Jordan continued: "So this common ground, this common purpose, I think without it being articulated, without it being talked about, without it being written down in some kind of a plan, just attracted this White guy and this Black guy to one another."