Bob Johnson named broadcasting 'Giant'; Hampton hosts Black Storytellers; Arsenio Hall needs interns
African American news headlines for the week of October 21, 2013.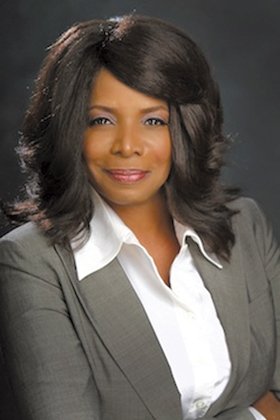 North Carolina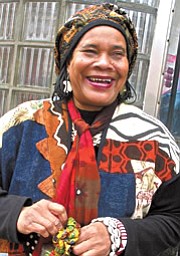 The Republican National Committee (RNC) has opened an African American engagement office and announced its state staff and grassroots team in North Carolina. The engagement team will build a grassroots infrastructure and engage with voters at community events, as well as strengthen the party's ties with Black Republicans. As part of the RNC's effort to build a permanent ground operation, the group will work in partnership with state parties to ensure a year-round presence in the Black community.
Virginia
Hampton University will be the center of the Black storytelling world. On Nov. 6-10, the National Association of Black Storytellers Inc. (NABS) will present the 31st "In the Tradition ..." annual National Black Storytelling Festival and Conference" at the Hampton Crowne Plaza-Marina and throughout the Hampton community. A festival highlight is the Brother Blue Circle of Elders Ceremony at the Emancipation Oak on the campus of Hampton University. It was under the shade of the young oak that the first classroom was held for newly freed men and women. It was standing above the roots of the oak that the first Southern reading of the Emancipation Proclamation took place. It is under the massive branches of the oak that the adult grand prize winner of NABS' first online storytelling contest "In Response to the Trayvon Martin Tragedy and the Culture of Violence in our Community" will continue the tradition. Just as the oak kept growing, Karima Amin of Buffalo, N.Y. will share her story and tell us to "Keep it Moving." NABS co-founder Linda Goss wrote an official response to the ongoing violence and injustice in our community. This call to action prompted the use of creative force by eliciting relevant stories on video from across the nation.
National
The Arsenio Hall Show, distributed by CBS Television, is looking to hire interns in the production finance department that will also work with the entire team. Hired interns will have the opportunity to get hands-on experience as they learn company policies and help identify and resolve issues. Positions are available in accounts payable, purchasing, residuals, etc., Consequently, students should have an interest in finance/accounting. Other positions at CBS Television are available in business, sales and finance as well as other departments and range from internships to full-time permanent positions. The Arsenio Hall Show, a revived late-night talk show that was very popular back in the 1990s, recently returned to prime time television after 19 years off the air. For more details and/or to apply for the internship, visit: www.findinternships.com/2013/09/internships-and-jobs-on-arsenio-hall.html
Compiled By Juliana Norwood.