Bob Johnson named broadcasting 'Giant'; Hampton hosts Black Storytellers; Arsenio Hall needs interns
African American news headlines for the week of October 21, 2013.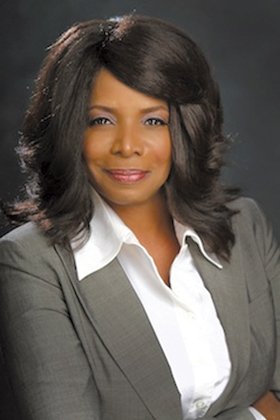 California
Union Bank has partnered with KCETLink to honor 12 outstanding individuals, including two members of the African American community, at the 16th annual Local Heroes Awards. The Local Heroes program recognizes and pays tribute to leaders who are making a difference and enriching the lives of others by improving their workplace, community, region and the world. The year-long celebration of diversity culminates with an Oct. 22 awards ceremony at Club Nokia near downtown Los Angeles, where honorees will be formally recognized. The African American honorees are Angeles Echols-Brown, founder and executive director of Educating Young Minds (EYM), a Los Angeles-based nonprofit organization she started in 1987. EYM, which provides help with homework, mentoring and counseling for students, from kindergartners to high school seniors and their parents, has grown to help more than 3,500 inner-city students. Richard Allen Williams, M.D., FACC, FAHA is a clinical professor of medicine at the UCLA School of Medicine and president and CEO of the Minority Health Institute (MHI). MHI's mission is to educate physicians, healthcare professionals and the public about ways to improve health services to African Americans and other minorities in Los Angeles.
Connecticut
The Association of Black Psychologists and Community Healing Network Inc. launched Emotional Emancipation Circles this week in connection with the sixth annual celebration of Community Healing Days. Emotional Emancipation (EE) Circles are a culturally-grounded, research-based process to help Black people overcome the lie of Black inferiority and the emotional legacies of enslavement and racism. EE Circles are designed to create safe spaces in which Black people can work together to heal from internalized racism and historical trauma. Community Healing Days are an annual celebration designed by Community Healing Network to put "time for healing" on the Black community's agenda and to serve as a catalyst for the creation of year-round healing initiatives. This year's celebration comes as the October edition of the journal Social Science and Medicine releases the results of an international study finding that children "experience poor mental health, depression, and anxiety" as a result of racism.
Georgia
A working group of prominent leaders is calling on the Centers for Disease Control and Prevention to expand the recommendations for the bacterial meningitis vaccine to include infants as young as six months old at its upcoming meeting. Former Congressmen J.C. Watts Jr., and Ron Dellums along with National Medical Association President Michael A. LeNoir, M.D., are leading a newly formed Health Disparities Working Group. Bacterial meningitis, while rare, is a deadly disease that kills approximately 500 people each year. The first symptoms are often similar to a cold or flu, but in hours the bacteria can attack the body, leaving those who survive with lost limbs, learning disabilities and hearing loss. The African American community is at greater risk for bacterial meningitis because many low-income Black families face key risk factors, including over-crowding, underlying illnesses and tobacco use.
Maryland
Robert L. Johnson, founder and chairman of the RLJ Companies and founder of Black Entertainment Television (BET), was recently inducted into the 2013 Giants of Broadcasting Honors, an annual distinction established by the Library of American Broadcasting that recognizes outstanding leadership and innovation in broadcasting and media. In 1991, under Johnson's leadership, BET became the first African American-owned company publicly traded on the New York Stock Exchange. Today, Johnson owns or holds interests in business operations that include automotive, hotel real estate investment, financial services, sports and entertainment. Johnson was honored for his contributions in broadcasting and digital media during an event held in New York's Gotham Hall. Established in 2003 by the Library of American Broadcasting on the campus of the University of Maryland, the Giants of Broadcasting has grown to be the primary academic and professional resource in the history and the traditions of the media.