Transient arrested for medical laptop theft
More than 729,000 patients affected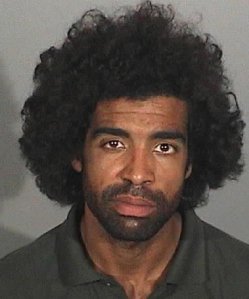 ALHAMBRA, Calif. — Alhambra police today arrested a man suspected of stealing two laptop computers containing sensitive medical data belonging to more than 729,000 patients treated at six AHMC Healthcare hospitals around the San Gabriel Valley, but the computers remained missing.
Christopher Lee Brown, 36, who also goes Allen Marcous, was arrested in a homeless camp near the Long Beach (710) Freeway and Valley Boulevard, Alhambra police said.
It's unclear what Brown may have told detectives under questioning.
The two computers were stolen Oct. 12 from AHMC Healthcare administrative offices, and police recovered video that help lead them to Brown.
The information on the computers would affect only Medicare patients treated at Garfield Medical Center, Monterey Park Hospital, Greater El Monte Community Hospital, Whittier Hospital Medical Center, San Gabriel Valley Medical Center and Anaheim Regional Medical Center.
Gary Hopkins of AHMC Healthcare urged patients with questions to call (855) 977-6678.