Teenager charged with killing beloved Massachusetts teacher
Suspect's interview with police, video evidence led to murder charge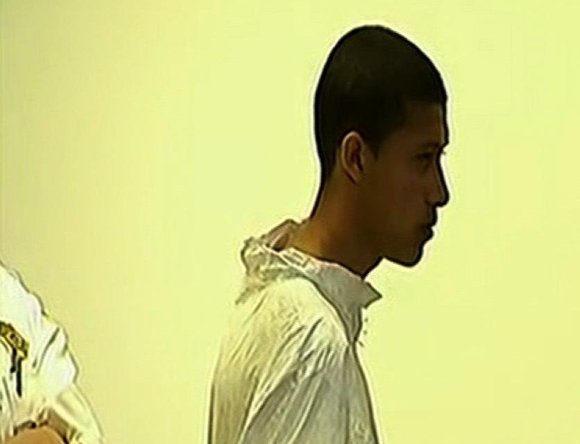 While no motive has been spelled out in Ritzer's death, some details have started to emerge about the young suspect.
Chism attended fourth grade at a Clarksville, Tennessee, elementary school, said Clarksville-Montgomery County, Tennessee, school system spokeswoman Elise Shelton. He then spent fifth grade at Hammock Pointe Elementary in Boca Raton, Florida, according to Palm Beach County school spokesman Owen Torres.
The next three years, he was back in Tennessee at Rossville Middle School in Clarksville, according to Shelton. Then his family moved about 1,150 miles northeast to Massachusetts.
Specifically, he was in Danvers, a town of about 26,000 people, and went to its lone public high school.
Blodgett declined Wednesday to discuss what connection, if any, he had with Ritzer.
When authorities first reported Chism missing Tuesday, people responded on the police department's Facebook page with prayers for his "safe return." One neighbor described him as "a polite and friendly boy."
The tenor of the comments changed significantly once he was linked to Ritzer's killing.
"I'd say he's less 'polite and friendly' than you thought," wrote one Facebook commenter. "Everybody has to keep their eyes open. It's no longer safe to say that you can take everybody at face value."
'The sweetest, most harmless person ever'
Ritzer had graduated from Assumption College in 2011, that school said on Twitter. She was pursuing a master's degree in school counseling at Salem State University, that school said in a prepared statement.
"As a dedicated teacher, Colleen wanted to work with and help children with special needs," an e-mail from the university read. "She believed children have much to offer and often do not realize how special they are as individuals. In her application to Salem State she said she was dedicated to 'helping students in times of need.'"
She was in her second year teaching at Danvers High, her aunt Shirley Martellucci said. Ritzer, who lived her parents, had never had any trouble with students, according to her aunt.
"She always wanted to be a teacher, all her life," Martellucci said. "It's just unbelievable that someone would take her life at such a young age."
On her Twitter account, Ritzer interspersed homework assignments and exhortations to work through tough math problems with cooking talk and inspirational messages.
"No matter what happens in life, be good to people," she wrote in August. "Being good to people is a wonderful legacy to leave behind."
Her family issued a statement seeking privacy as they mourn their "amazing, beautiful daughter and sister."
"Everyone that knew and loved Colleen knew of her passion for teaching and how she mentored each and every one of her students," the family said in the statement.
The district issued a statement Wednesday calling Ritzer "a dynamic and brilliant ray of light."
"Colleen Ritzer was everything one could ask for in a teacher — dedicated, passionate and invested in her students. Our entire community will feel this loss for many years to come," the school said.
Ritzer's students were similarly dismayed.
Ritzer "was literally the sweetest, most harmless person ever," Twitter user samanthawxo posted Wednesday. "She always wanted to help anyone in any way she could."
CNN's Chandler Friedman, Stephanie Gallman, Alexis Weiss, Bob Crowley and Dana Garrett contributed to this report.
Greg Botelho and Kevin Conlon | CNN