Sebelius' Obamacare damage control fuels critics' fire
Republicans are using the rollout debacle to highlight their opposition to the law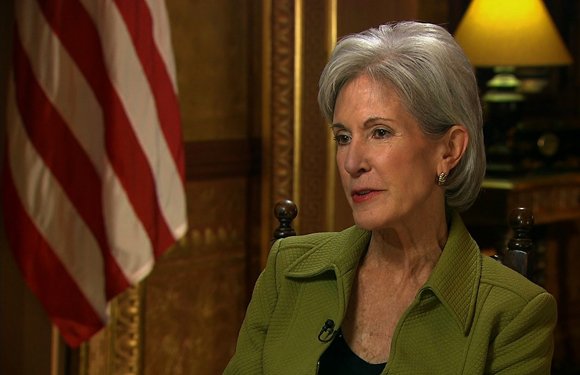 Kathleen Sebelius did little to alleviate concerns about Obamacare even after she took to the airwaves on Tuesday in her first public explanation of the health insurance program's website woes.
Instead, in an exclusive interview with CNN's Dr. Sanjay Gupta on the multitude of problems the enrollment website has experienced, the Health and Human Services secretary stoked more opposition.
"There are a couple of things she said that are likely to increase some of the scrutiny," Chief Congressional Correspondent John King said on CNN's "New Day."
Sebelius told Gupta that she told government contractors who worked on building the website that they need to bring in "the A-Team," leading Gupta to ask whether the A-team wasn't in place before the problems became exposed.
Sebelius also said President Barack Obama didn't find out about the extent of the problem until after the enrollment website, HealthCare.gov, was launched October 1.
A spokesman for House Speaker John Boehner, Brendan Buck, said in a statement that "she has a lot of questions to answer, and we look forward to her testimony in the House next week."
Sebelius had been invited to this week's hearing but had a scheduling conflict, her office said. The House Energy and Commerce Committee says she is expected to testify at an October 30 hearing on the cause of the problems.
Republicans question the president's engagement in the most significant legislative achievement of his presidency, and critics want to know the extent of the problems plaguing the error-prone website, something the administration has been unable to answer.
"What's not helping is a lack of transparency on the part of this administration," House Republican leader Eric Cantor said Wednesday.
Cantor wants the administration to release the number of people who have signed up, but Sebelius said those numbers won't be released until next month.
The Virginia Republican also wants an independent analysis of the site's traffic. Sebelius said 19 million people have visited the site and 1.1 million have called in to the call center, something of which Cantor is skeptical.
Sebelius told Gupta that she had been "optimistic that things would go smoothly" once enrollment went public October 1.
Twenty-one days later, however, she said, "there are some challenges. It could be smoother; it could be easier to access."
Republicans are jumping on her statements, using the debacle as a platform to call for the law to be delayed and Sebelius to be fired.
Republican National Committee Chairman Reince Priebus said in a statement Wednesday that "Either Secretary Sebelius is lying to protect President Obama or the president needs to get control of his signature healthcare law. Neither answer bodes well for Americans or for the Obama Administration as hundreds of millions of taxpayer dollars are wasted and Americans stand to be penalized for the Obama Administration's failures.
"Mr. President, we don't need you to be 'mad' about ObamaCare, we need you to do something about it," Priebus said.
The GOP, which has repeatedly failed to roll back the law and caused the government to shut down over it, vows to do everything it can to dismantle the health care law. Its members will use their most powerful tool at the moment: the megaphone.