Roma family in Ireland reunited with daughter after DNA test
Could 'Maria' be an American girl?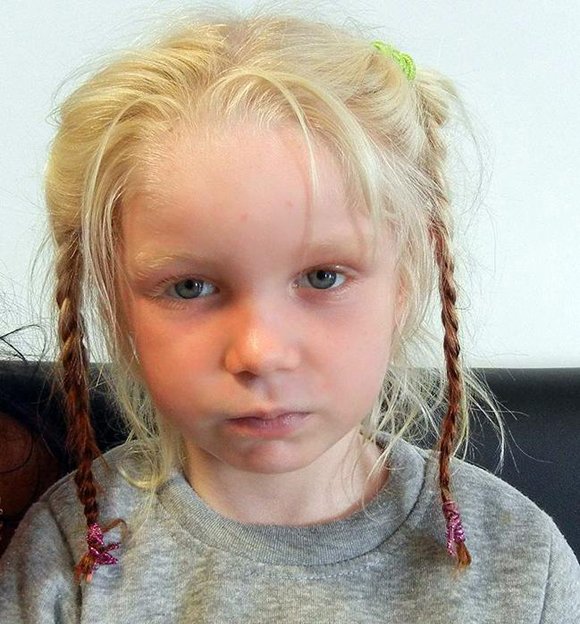 Two blonde, blue-eyed girls taken from Roma couples. Authorities turn to DNA tests for answers.
For a family in Ireland, it's proof the girl is indeed their biological daughter.
For a girl in Greece, the mystery remains as to who she is and who her real parents are.
In Dublin, a 7-year-old girl whom Irish police took from a Roma couple two days ago was reunited with her parents.
A DNA test confirmed she is their daughter, a source familiar with the case's legal proceedings told CNN on Wednesday.
Police, acting on a tip, had removed from the girl Monday and placed her in protective care.
The Roma mother and father — who live in the suburb of Tallaght — told CNN that they have a passport for the girl, but that they did not call her by the name on the passport.
The couple, who appeared to be very upset by the situation, also showed CNN photos of the girl.
The parents appeared in family court earlier Wednesday, after which their attorney said the couple is going to take some time before considering its legal options, the British Press Association reported.
"Her parents greatly appreciate the help and assistance that they have been given by friends and relatives over the last few days," Waheed Mudah told the PA. "They now intend to concentrate on looking after their family and, in particular, in trying to reassure their daughter that she will be their care."
Few details have been made public about the girl in Ireland.
Similar case in Greece
But the situation echoes a similar case in Greece that has grabbed the attention of authorities and parents around the world.
Greek authorities say a girl believed to be 5 to 6 years old may have been abducted by a Roma couple there. Authorities have charged the couple with abducting the child they call Maria. Medical tests showed she wasn't their daughter, authorities have said.
That girl's DNA didn't match any profile in Interpol's database, the international law enforcement agency said Tuesday.
Interpol said Greek authorities have asked for its help in finding out Maria's identity. "Until now, a comparison of the girl's profile against Interpol's global DNA database has not produced a match," Interpol said in a news release.
Maria's photograph has been broadcast worldwide.
Interpol said it would make the database available to authorities in countries where someone who claims to be a possible blood relative to the child has submitted a DNA profile.
The agency has more than 600 missing people listed on its website, 32 of whom are 5 or 6 years old.
A spokesman for a Greek children's charity said about 10 cases of missing children around the world are "being taken very seriously" in connection with Maria's case.
"They include children from the United States, Canada, Poland and France," said Panagiotis Pardalis of the Smile of the Child charity.
The couple who had Maria until last week, Eleftheria Dimopoulou, 40, and Christos Salis, 39, appeared in court Monday. Both were remanded into custody pending trial.