Nine haunted spots across America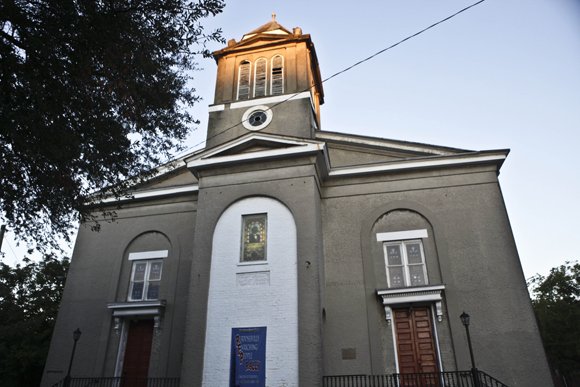 If you go: Now a museum, tourists can take tours.
St. Augustine, Florida
First christened as a lighthouse in 1824 (it started out as a watchtower) the structure lost a long battle with the shoreline before collapsing during a storm in 1880. Luckily, its successor had already been completed in 1874. That lighthouse is now St. Augustine's oldest structure — a status that has given it plenty of time to attract "visitors."
What's more, a keeper's house was added to the grounds in 1876 and people lived and worked the lighthouse for decades, until 1955.
The unexpected was at play at the lighthouse when investigator Jason Hawes and his team visited. They believed they would disprove the reports of activity, finding "just local sounds and things of that nature."
"And we actually caught some of the 'holy grail,' what appeared to be people leaning over rails, showing up on thermal, showing up on infrared when there's no one else in there," said Hawes, founder of the Atlantic Paranormal Society and one of the stars and producers of SyFy's long-running "Ghost Hunters."
If you go: While other tours are available, the "Dark of the Moon" tour is billed as "the only ghost tour that gets you in the tower."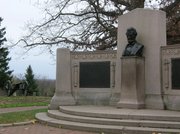 Gettysburg, Pennsylvania
The town of Gettysburg has its share of haunted history. No wonder: Approximately 7,000 people died — both Union and Confederate soldiers — during the Battle of Gettysburg at the heart of the Civil War. (About another 3,500 died in the weeks and months following the battle.)
Buell, founder of the Paranormal Research Society and host of A&E's "Paranormal State," remembers getting shot there.
Except he never was.
"We were taking a ghost tour of Gettysburg (National Military Park) and suddenly I was having trouble breathing ... I was wheezing and I was having trouble breathing and the pain, it got worse," Buell said.
Buell went to the hospital, and the doctors ran some tests.
"Long story short, suddenly they come running back and they tear off my shirt and they said something like, 'Where's the exit wound?' " Buell said. But no exit wound ever appeared on his body.
If you go: There are several Gettysburg ghost tours, including Gettysburg Ghost Tours and Ghosts of Gettysburg (which is hosted by a former park ranger).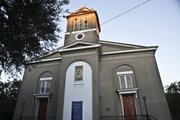 Charleston and Savannah
Older cities such as Charleston, South Carolina, and Savannah, Georgia, remind tourists that they just might be walking on bones. Savannah is "literally built on its dead," Hawes said. "When they're going to put up buildings, they have to do tests, core samples, to see if they find any bones."
Robert Edgerly, founder of one of the city's popular walking ghost tours and author of "Savannah Hauntings," said that the 17hundred90 Inn is one of his favorite local spots.
The 17hundred90 Inn, first built in the 1800s, is proud of its paranormal history, with an entire section of the website devoted to people's experiences. The inn's most famous resident is Anne Powell, who reportedly fell from a window to her death, though the event is clouded with rumor.