The photos North Korea didn't want you to see
Journalist Johan Nylander covered an international bike race from China into North Korea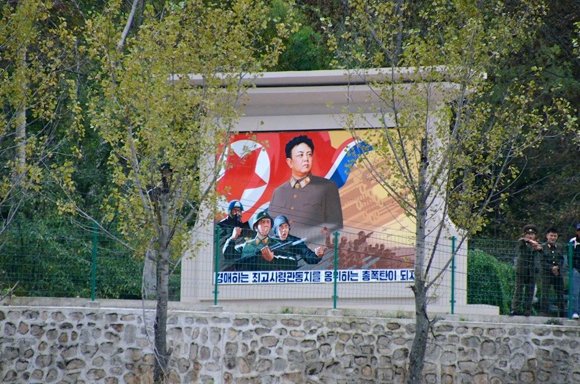 Swedish journalist Johan Nylander was invited as the only Western journalist to cover an international bike race from China into North Korea in September. Here he details his travails working with North Korean authorities.
As the sole Western journalist covering a unique bicycle race in North Korea last month, I was provided with a personal guide, a car with a driver and the promise that I was free to take any photographs I wanted. As a journalist, it seemed like an incredible opportunity to document a small snapshot of what North Korea was really like.
However, the promise turned out not to be completely true.
At the border, before going back to China, a group of security guards confiscated my camera and erased all images they thought were inappropriate, or did not portray the country in a favorable light.
But with the help of a computer expert in Hong Kong, I managed to get all the pictures back.
Officially, I only had two restrictions to obey during my trip: No photos of the military or military facilities and all shots of portraits of Kim Il Sung and his son Kim Jong-Il had to show their entire figures. And I was under no circumstances allowed to walk off alone.
My guide, Ko Chang Ho, was surprisingly friendly and talkative. Contrary to the propaganda machine I was expecting, the 42-year-old father of two talked at length about his days as an English student in Pyongyang and his interest in international literature. His favorite author was William Shakespeare; the last book he read was Sir Walter Scott's classic novel, "Ivanhoe."
We also talked about why the outside world has such a negative view of North Korea; something he was very sad about. He loved his country and I chose my words carefully.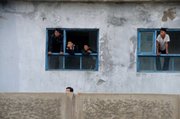 Many times I asked Ho if it was okay to take photos of police, guards, power stations, refineries, train tracks and other objects I suspected would be considered sensitive by the secretive regime. "Go right ahead," he would say with a smile. Driving though the countryside, I asked the driver to stop by the small villages. "No problem," said my guide. "Just be polite to the peasants. They are not used to Westerners with big cameras."
By the finishing line of the cycle race in the city of Rason, I was running around trying to get good shots of the riders coming in as well as of spectators and the city itself. My guide had a hard time keeping up with me, but he never once told me to lower my camera or slow down.
It was all very informal. After the race, I had a chat with the vice mayor of the Rason Special Economic Zone, Hwang Chol Nam — who to my surprise spoke fluent Swedish after studying in Europe.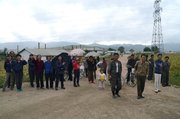 And in the evening I sat down with a couple of young women from the local tourist office and had a conversation — in Mandarin through an interpreter — about relationships and everyday life in North Korea. They explained that although some North Korean marriages still were staged because of family ties to politics, almost all are today based on love. They said most of their friends and local teenagers are studying Mandarin to do business and network with the growing number of Chinese visiting the region.