Disability director Houston-Swain announces retirement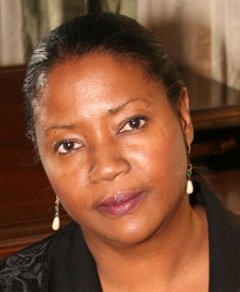 LOS ANGELES, Calif. — Los Angeles' disability chief will step down in January after 32 years with the city, the mayor's office announced today.
Disability Department Executive Director Regina Houston-Swain is the fourth department head to announce her retirement since Mayor Eric Garcetti asked the city's more than 30 general managers and executive directors to re-apply for their jobs.
Houston-Swain sent an email to her staff saying she will be retiring to pursue "personal endeavors" and spend time with her "aging and ill parents."
Garcetti thanked Houston-Swain, adding that American Disability Act-related disability litigation "requires careful attention and planning."
Mayoral spokeswoman Vicki Curry said Houston-Swain will step down Jan.
11, with an interim director to be announced "in a few days."
The mayor's goal for the department is "citywide ADA compliance," she said.
Mercedes Marquez, general manager of the Los Angeles Department of Housing and Community Investment, announced on Friday she was resigning to start her own consulting firm.
Garcetti said Marquez decided to "leave on her own terms."
Earlier this month, Garcetti announced he is replacing Fire Chief Brian
Cummings, who he said is retiring as part of a "mutual agreement."
Port of Los Angeles Executive Director Geraldine Knatz was the first department head to officially announce her retirement.