Shutdown over
Both sides look to next deadline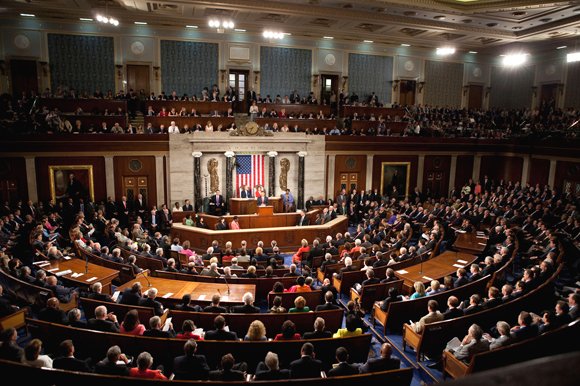 In what was described as a highly partisan 81-8 vote, the U.S. Senate passed a bill late Wednesday night to re-open the partially shutdown American government. The House followed suit a few hours later, beating the midnight deadline, and approved the agreement 285-144. The deal came with overwhelming Democratic support and the approval of about 80 House Republicans.
The president signed the legislation early Thursday morning.
The shutdown cost the American economy dearly. Steve Morse, an economist with Western Carolina University, estimates that the first 10 days of the shutdown cost more than $33 million in lost visitor spending to businesses located within 60 miles of Great Smoky Mountains, which covers more than 800 square miles in North Carolina and Tennessee. It's the country's most visited national park, and tourism brings in millions of dollars to area businesses every year.
"About 80 percent of that money would have trickled down to restaurants, hotels, souvenir shops, gas stations, rafting and other outdoor recreational businesses," said Morse.
Overall, the 16-day government shutdown took a $24 billion chunk out of the U.S. economy, according to an initial analysis from Standard & Poor's.
Now, as a result of the agreement, the country will be funded through Jan. 15, and the debt cushion has been extended through Feb. 7.
But there are clues the country will go through this mess again.
The bill that passed Wednesday night doesn't address many of the contentious and complicated issues that continue to divide Democrats and Republicans, such as changes to entitlement programs to tax reform.
"We think that we'll be back here in January debating the same issues," John Chambers, managing director of Standard and Poor's rating service, told CNN on Wednesday night. "This is, I fear, a permanent feature of our budgetary process."
For what it's worth, the heads of the Senate and House budget committees—Democratic Sen. Patty Murray of Washington and GOP Rep. Paul Ryan of Wisconsin—met Thursday to try to tackle these budget divides. They'll head budget negotiations intended to come up with a broader spending plan for the rest of fiscal year 2014, which ends on Sept. 30.
But Obama said he's not in the mood for more of the same, saying politicians have to "get out of the habit of governing by crisis."
"Hopefully, next time, it will not be in the 11th hour," he told reporters, calling for both parties to work together on a budget, immigration reform and other issues.
The agreement includes a provision to provide back pay to furloughed federal workers; as well as an income verification requirement for those seeking subsidies under the Affordable Care Act; a "modest change" that is supported by the White House.
CNN contributed to this report.