Jury convicts woman in foster daughter's beating death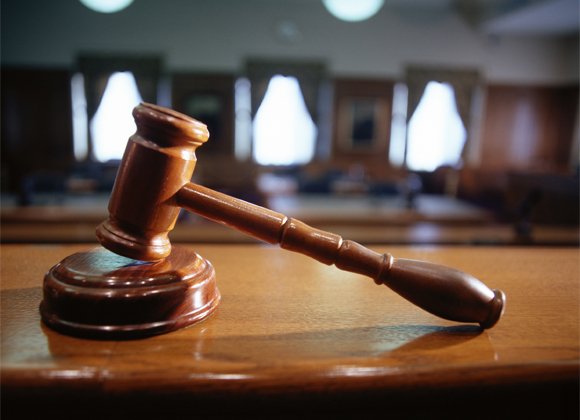 LOS ANGELES, Calif. — A South Los Angeles woman was convicted today of murder and other charges for the beating death of the 2 1/2-year-old foster daughter she was in the process of adopting.
The Los Angeles Superior Court jury deliberated about a half-day before finding Kiana Barker, 33, guilty of one count each of second-degree murder, assault on a child causing death and child abuse involving the March 4, 2010, death of Viola Vanclief.
She is facing 25 years to life in state prison, with sentencing set for Nov. 22 before Judge Sam Ohta.
"Justice was served," Deputy District Attorney Pak Kouch said after the verdict.
Barker's attorney, Robert E. Haberer, said outside court, "I was hoping for a different verdict."
Barker, who testified in her own defense, maintained that she did not fatally beat the little girl.
"I did not administer those injuries ... ," Barker testified. "I don't know how they were caused, but I know I didn't cause them."
In closing arguments Thursday, the prosecutor told the jury that it had a "mountain of evidence" proving the defendant's guilt in this case.
"It's clear that the defendant will blame others ... But it is the defendant who is responsible for Viola's death," Kouch said.
Barker's attorney countered that there was an "absence of proof and evidence" about what happened.
The defense lawyer said he realized that jurors might not like his client, who admittedly displayed a lack of emotion as paramedics and doctors desperately tried to save the little girl's life.
"The fact that Kiana Barker didn't cry or act hysterically ... doesn't prove anything," Haberer told jurors.
During the prosecution's case, Los Angeles firefighter Michael Pagliuso testified that the toddler didn't show any signs of life at all, and that Barker didn't seem to be very worried. He said that parents are typically hysterical when something happens to a child and that he had seen "a lot different reactions than what I got out of the defendant."
Los Angeles Fire Department Capt. Ronald Harmon said the little girl appeared to be "lifeless" on the living room floor of the home in the 100 block of East Gage Avenue.
"The original answer was that the baby must have choked on apple juice," Harmon said of Barker's response — something Barker later denied having told firefighters.
When asked how long the baby had been down, Barker's boyfriend responded 20 minutes and Barker countered it had only been five minutes, the fire captain said.
Dr. David Duarte, a surgeon who treated the girl, testified that the hospital team spent a lot of effort trying to save the girl, who he said had bruising to her lower back, buttocks and thighs.
He said the girl's injuries could not have been caused by being stuck between bed railings — something Barker testified had occurred a day before the child's death.
Dr. James Ribe with the Los Angeles County coroner's office testified that he determined the girl had died from blunt force trauma.