Hollywood's African American film renaissance
In 2013, half a dozen movies portraying the African American experience have been released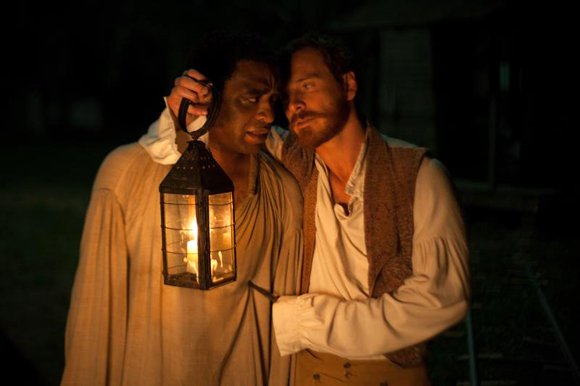 This year's critically acclaimed films take audiences from places like slave plantations in the antebellum South, to packed Ebbets Field as Jackie Robinson steps up to bat, and to inner-city public housing on a scorching summer day. While set in various eras and depicting diverse stories, many of the films on the short list for the 2013 awards season show an emerging trend; Hollywood is making movies about the black experience in America.
This year alone there have been at least half a dozen movies portraying African American narratives, including Lee Daniels' "The Butler," "Fruitvale Station," "The Inevitable Defeat of Mister and Pete," "Blue Caprice," "42" and "12 Years a Slave," which hits theaters October 18.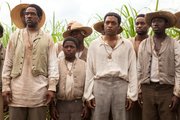 "Certainly 2013 has been a banner year with regards to the number of films that feature African American themes," said Gil Robertson, co-founder of the African American Film Critics Association. "Those films all really arrive at the threshold in terms of the quality that will seriously put them in the running for Oscar consideration."
Not only do the movies portray the African American experience, but they're also created from the ground up by today's most prominent Black filmmakers and actors. Oscar-winner Forest Whitaker, who played the lead role in "The Butler," says the trend in Hollywood allows for a more diverse storytelling.
"There are so many projects where people are being able to have their voices heard," Whitaker said. "I think that's hopefully going to continue to expand in the African American community ... and all the voices can be heard in the tapestry of who we are as people."
Hollywood has not seen such an emphasis on African American storylines since the 1980s and '90s, with Spike Lee and John Singleton's street dramas like "Do the Right Thing" and "Boyz n the Hood."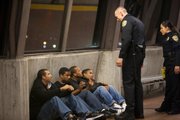 "They were speaking about what was happening in the present day," said Ya'Ke Smith, professor of Film at University of Texas at Arlington and independent filmmaker. "Speaking to a lot of gang violence, debunking stereotypes about young Black men in the hood, speaking to racism going on not only in Brooklyn but all over the world."
By the early 2000s, the American blockbuster took a turn with film series like "Harry Potter" and "Lord of the Rings." But in 2009, Hollywood rekindled a fascination with African American storylines, with movies like "The Blind Side," "Invictus" and "Precious." Subsequently, "The Help" (2011), "Red Tails" (2012) and "Django Unchained" (2013) hit mainstream theaters.
"I think the American attitude has changed with regards to going to see films that perhaps feature all African American casts or that tell African American stories," Robertson said. "Americans are more open to paying their 10-15 dollars and taking in those experiences."
Some credit the shift in Hollywood to Washington, citing President Barack Obama's 2009 inauguration as the spark that reignited interest in the African American experience, from slavery to the Oval Office.
"People have talked about the 'Obama effect,'" said Chiwetel Ejiofor, star of "12 Years a Slave." "If people are interested and they want to go and see movies that have diversity or are about different things in that way, then in a way that allows them to be created more."