Domestic violence still a challenge
Acceptance of abusive treatment can start young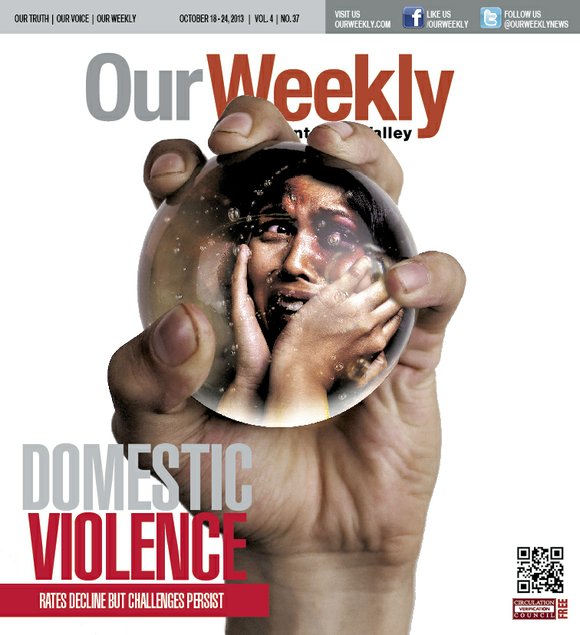 Domestic violence is a silent scourge prevalent within all California communities, regardless of race, ethnicity, socio-economic status or the sex and age of the victim. Last month, the California legislature released figures stating there were 147 domestic violence-related homicide statewide in 2011, of which 129 fatalities were female and 18 male. These so-called "closed door" crimes are more than just family issues . . . they offend the dignity of the community.
Additionally, between 600,000 and 6 million American women will be a victim of domestic violence this year.
The Antelope Valley is definitely not excluded from the problem.
On Sept. 30, Matthew Albert Worthen, 23, of Palmdale was charged with one count each of murder and assault on a child after fatally beating his girlfriend's daughter, 2-year-old Zanai Noel, in their apartment on Sept. 22 while she ran errands. In May, a Palmdale couple, Pearl Fernandez and her boyfriend, Isauro Aguirre, were charged with capital murder in the torture and beating death of the woman's 8-year-old son, Gabriel.
These are examples of the full spectrum of domestic violence.
Although the Antelope Valley is somewhat sparsely populated compared to other regions of Los Angeles County, the Sheriff's Department reported 41 incidents of "offense against family" crimes in 2009, leading to nine arrests. Lancaster during that period had 154 such cases, leading to 20 adults arrested. Confronting and shedding light on domestic violence is at the forefront today because of heightened awareness by the community and through the efforts of organizations like Valley Oasis.
This organization seeks to eliminate domestic violence through community awareness, intervention, prevention, safe shelter and supportive services. In 2007, their hotline received 2,900 calls requesting assistance and/or guidance regarding domestic violence.
October is National Domestic Violence Awareness Month and, although the above numbers may sound shocking, they represent a reduction from decades past when there was less public attention paid to the "family argument," as well as fewer resources and remedies available to victims. Decades prior, there was less training among law enforcement, the court system and among physicians to recognize and mitigate signs of violence before someone was injured or killed.
The California Women's Health Survey found in 2009 that approximately 40 percent of California women experience physical "intimate partner" violence in their lifetime. Of those women physically affected by domestic violence, 75 percent of them had children under 18 years living at home. The study also revealed that 113 women died the previous year from domestic violence, representing five percent of all statewide homicides. Law enforcement attests that the domestic violence call is one of the most dangerous they respond to because of confusion, anger, readily available weapons (cutlery, dinnerware, lamps, ash trays, etc.) and, most often, denial that the incident merited a visit by the police.
In 2008, the Criminal Justice Statistics Center, an auspice of the California Department of Justice, reported 174,649 domestic violence-related calls for assistance. Of these calls, 40 percent involved the use of weapons.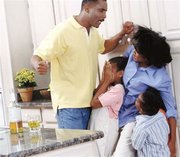 Since the passage of the Violence Against Women Act 20 years ago, laws have been changed and/or enacted from the federal to local level to improve support services for survivors. Because of an increased awareness of domestic violence, there has been a reported drop in domestic violence homicides and improved training for police, prosecutors and advocates.